Earlier this year in an effort to return the iPad to growth, Apple launched the iPad Pro, a bigger 13-inch iPad with beefier hardware and more features, including support for the 'Apple Pencil' and programs like Photoshop. Now, it looks like we may see the iPad Pro line-up expand in 2017 as reports this week are indicating that we will see three iPad Pros next Spring.
This probably means the traditional iPad Air and iPad Mini will be replaced by three different sizes of iPad Pro. This particular rumour comes from the Japanese site, Macotakara, claiming that next year we will see a 13-inch and 10.1-inch iPad Pro, alongside a 7.9-inch iPad Pro Mini.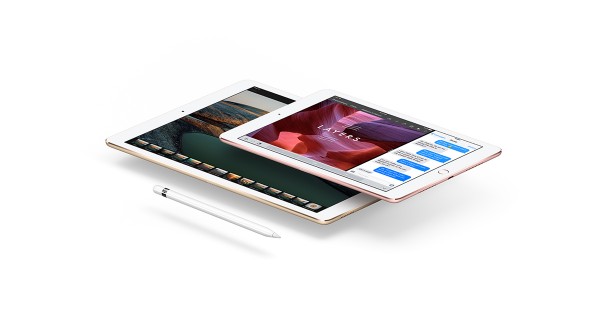 Outside of the branding change, reports are indicating that these new iPads will come with an improved 12-megapixel camera with True Tone flash, which isn't too surprising given that Apple likes to put a lot of emphasis on its iOS cameras each year.
Finally, the iPad Pro lineup may actually keep the headphone jack, unlike the iPhone 7 which recently removed it in favour of 'saving space' inside of the phone shell. There is more space inside of an iPad, so killing off the headphone jack may be harder to justify there. Finally, according to the report, we can expect to see these iPads early next year, though an exact date wasn't given.
Discuss on our Facebook page, HERE.
KitGuru Says: Releasing a more powerful, larger iPad and giving it the 'Pro' name made sense, but spreading that out to include all iPads seems like an odd move. That said, this is all quite speculative at the moment as the source of this information may not pan out to be accurate.