Apple's CEO, Tim Cook, has gone on record to say that he is "deeply offended" by the BBC's accusations of poor working conditions at Chinese supply factories. The companies Apple uses for manufacturing have been criticized in the past but despite the firm taking a more proactive approach, the BBC's new Panorama investigation shows that the problem still very much persists.
Under cover reporters hired at Pegatron factories came across an exhausted work force, with many struggling to stay awake on the production line due to long 60 hour work weeks. Other issues included employees being forced to opt in to night shifts and candidates not properly undergoing health and safety tests.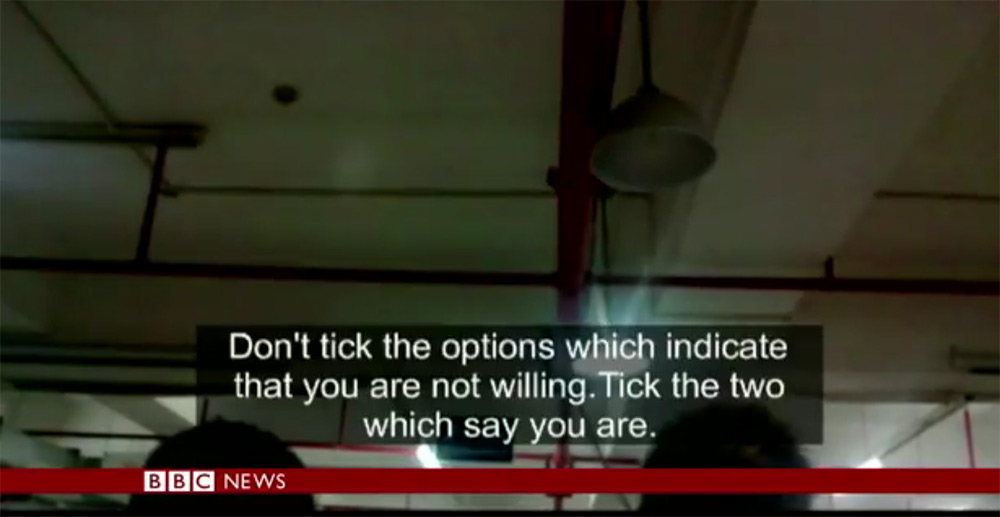 Due to the serious nature of the allegations being levied at Apple today, the company was quick to respond. An internal memo sent to Apple employees and acquired by The Telegraph, attempts to discredit the BBC report: "Panorama's report implied that Apple isn't improving working conditions. Let me tell you, nothing could be further from the truth".
The letter to employees was written by Apple SVP of Operations, Jeff Williams, who notes that "Tim Cook and I were deeply offended".
"no other company is doing as much as Apple does to ensure fair and safe working conditions, to discover and investigate problems, to fix and follow through when issues arise, and to provide transparency into the operations of our suppliers."
Apple's own engineers are apparently "constantly" at the factories, overseeing production and often report safety concerns and worker mistreatment.
You can read Apple's full letter to employees, HERE. 
Discuss on our Facebook page, HERE.
KitGuru Says: It is not surprising that Apple was quick to respond to The BBC's claims. This is likely the pressure the company needed to put more pressure on suppliers to treat employees properly. Unfortunately, this isn't an Apple specific problem, many Chinese supply firms have issues with over crowding and poor work conditions.