We have known for some time now that Apple has big plans for Augmented Reality technology. A good chunk of Apple's engineers are working on various projects and we have seen Apple buying up AR specialist companies to help pave the way for a wearable. We've seen a few patents hinting at what's to come and with rumours of a major 2020 AR push on the horizon, a new rumour suggests that an unlikely alliance has formed between Apple and Valve for development on augmented reality tech.
Up to this point, Valve has dabbled in Augmented Reality but shifted all of its focus towards Virtual Reality a few years ago, leading to a number of Valve employees being let go. According to DigiTimes, Valve might be dipping its toes back in to AR, with the site claiming that Apple has "partnered" with the studio to "develop AR head-mounted display devices, which may be released in the second half of 2020 at the earliest".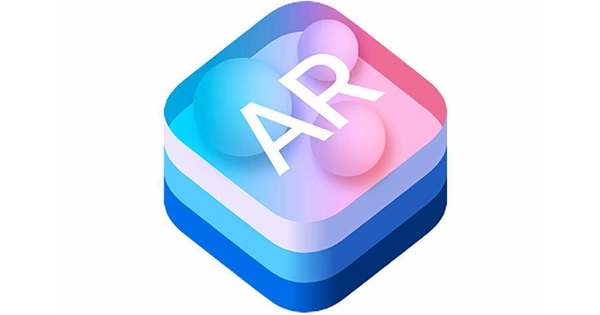 DigiTimes has been known to have supply chain sources, which has led to several Apple leaks in the past, most of which have focused on the iPhone. This time around, the report says that Taiwan component suppliers, Quanta Computer and Pegatron, are handling assembly on prototypes currently being made. Although the report also claims that Apple is in the process of moving production of prototypes to the US.
This isn't the first time that sources have claimed that Apple is collaborating with third-party companies on its augmented reality ambitions. As reported by macrumours, Apple-focused analyst, Ming-Chi Kuo has previously said exactly that, while also indicating that Apple could begin producing its first head-mounted AR device as early as Q4 2019 in preparation for a 2020 launch. Of course, this conflicts with other reports, which indicate that while Apple is hoping to come out with an AR device next year, there are still question marks and delays be granted to allow more time for technology to mature.
This would also be an odd partnership for Valve to enter in to. In the early days of Oculus, Valve was heavily involved until Facebook swooped in with its acquisition. Valve has also been highly critical of Microsoft for 'walled garden' approaches to Windows in the past, an issue that would presumably also impact proper partnership with Apple.
So far, neither Apple or Valve have commented on this rumour. What is being reported as a development partnership could also simply be Apple temporarily renting part of Valve's US-based production facility, where prototype VR headsets, the Valve Index and the Steam Controller are made. We'll have to wait and see if any more sources pop out with any more details over the next few months.
Discuss on our Facebook page HERE.
KitGuru Says: Valve just released the Index and is soon going to be releasing its own flagship VR title, so it seems like an odd time to be diverting attention to augmented reality. This is certainly one of the wilder rumours to come out around Valve and Apple in recent years, so I would take this information with a big scoop of scepticism.