While the mobile market is often forgotten, it continues to chug along as the single biggest video game sector. An example of this can be seen by none other than Genshin Impact, which has now officially made over $3 Billion on mobile alone.
Genshin Impact is one of the biggest gacha games currently available. Having released on the 28th of September 2020, the game saw immediate success, making $100 million in its first two weeks. It seems this rapid rate of revenue did not slow down however as according to Gamesindustry.biz and research firm Sensor Tower, Genshin has made over $3 Billion on mobile alone – averaging $1 Billion every 6 months.
Even more impressive is the fact that this rate of success has not only been maintained but increased over time, with the report stating that Q1 2022 saw Genshin rise by 44% YoY. Genshin on PC and PlayStation has also been performing well, with most recent figures from November 2021  putting total revenue at £3.7 Billion across all platforms within its first year – though 2022 stats are not yet available.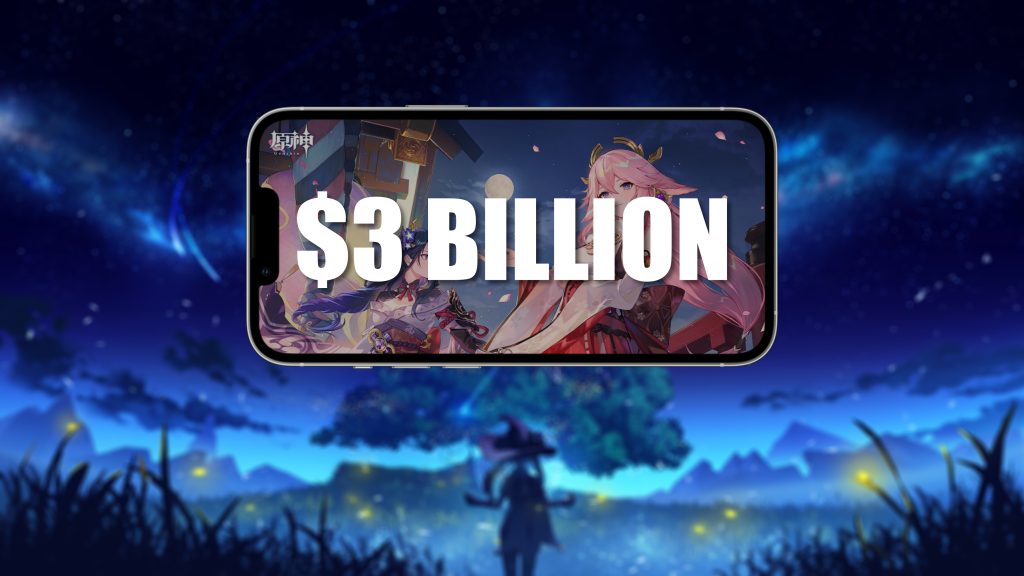 What this means for the future of both Genshin Impact and the market as a whole is unknown. While some have been spelling the end of console gaming ever since the first iPhone released in 2007, the markets have continued to survive and even thrive.
There is certainly enough space in the industry for console and mobile gaming to co-exist, and while for many, mobile gaming is much more accessible, hopefully developers such as MiHoYo do not take the market's success as an indicator to move entirely away from consoles and PC.
KitGuru says: What do you think of Genshin Impact? What platform did you play it on? Will mobile and console/PC gaming always co-exist? Let us know down below.