Today Whatsapp made a new web app available for its popular messaging client that will allow you to talk to your contacts from your desktop browser. While this currently only works in Google Chrome, support for other browsers is planned and should be available soon.
Once your phone is linked to the browser through the use of a QR code displayed on your PC and a scanner in the phone app, you will have full access to all of your contacts and messaging history, in a familiar interface that looks very much like the phone version. This includes any pictures and sound clips that have been sent and you can also send these from the web app as well.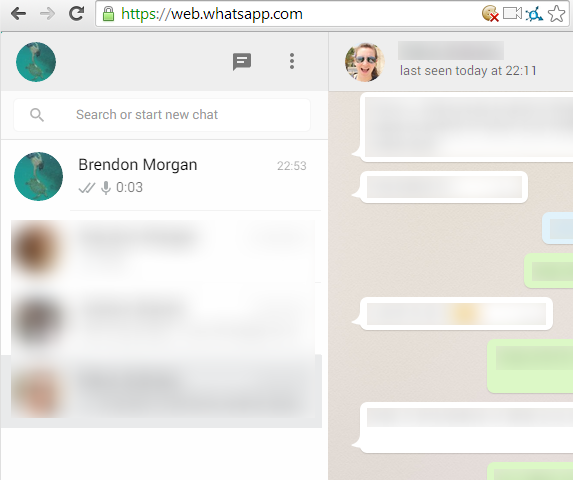 To get this update you will need the latest version of Whatsapp for your device with new versions available today on Android, Windows Phone, Nokia S60, BlackBerry and BB10 smartphones. The web app actually communicates through your phone, so a connection to your phone is needed in order to send and receive messages. If the connection to your phone is lost, then so is your ability to send and receive messages.
Now that more Whatsapp messages are sent every day than text messages it's good to see that they are allowing alternative ways to access the service. But unfortunately they have also been clamping down on users of 3rd party apps, giving them 24 hour bans from using 3rd party clients such as "WhatsApp Plus". Presumably this is to prevent an incident similar to the problems that Snapchat had with third party apps leaking photos, but it is unfortunate that they are not willing to work with 3rd party developers.
Discuss on our Facebook page, HERE.
KitGuru Says: WhatsApp sure doesn't look like it has any signs of slowing down, and this convenient web app is sure to help. Do you think this could be useful or are you likely to just stick to using Whatsapp on your phone?
Source: Whatsapp Blog