Even though Advanced Micro Devices and a number of other chip designers expect ARM architecture to gain a significant part of the server market in the coming years, even AMD itself admits that the good-old x86 will remain the architecture of choice for the vast majority of servers in the future. This is exactly why AMD is developing its all-new high-performance x86 architecture known as "Zen".
"The majority of the [server] market will still be x86 for quite some time because of all of the legacy applications that exist," said Lisa Su, chief executive officer of AMD, during a conference call with investors and financial analysts. "ARM offers a new opportunity in the dense server markets, and so we continue to look at that as a growth opportunity where new business will grow."
Not only all server applications are designed for x86 microprocessors, but also server chips need to offer performance, appropriate feature-set as well as input/output capabilities, the thing that many ARM-based chips just do not offer or support. AMD will integrate server-class capabilities into its code-named "K12" ARMv8-compatible cores that are in development now.
"If you look at fundamentally what is important to those server customers, it is about knowledge of the enterprise, it is about high performance compute capability, reliability," said the head of AMD. "Those are things that AMD is uniquely capable of."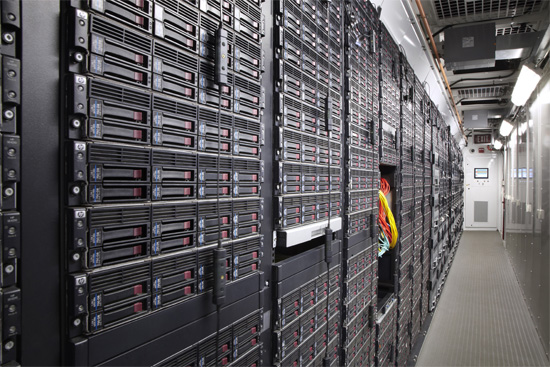 At present AMD's engineers develop code-named "Zen" high-performance x86 micro-architecture that will power the company's upcoming Opteron and FX central processing units as well as future accelerated processing units. AMD has already said that its partners are tremendously interested in competitive x86 server chips from the company. Nowadays Intel Corp. commands 98 per cent of the server chips market and therefore can dictate prices of CPUs to server makers. Given that x86 servers are not going anywhere any time soon and manufacturers of servers need processors, they need competitive offerings from AMD in order not to depend on Intel.
"Our server partners have increasingly told us they want to see AMD playing a much larger role in this business," explained Ms. Su. "Although the design cycle is longer, this is an important vector for long-term revenue and margin expansion, and we are designing new x86 and ARM-based leadership products for this space, powered by our next-generation ARM and x86 cores."
Discuss on our Facebook page, HERE.
KitGuru Says: Development of competitive micro-architectures for servers is an important thing for success. However, what is even more important is consistent introduction of new offerings. Intel unveils new Xeon central processing units every year. By contrast, AMD has not introduced any new Opteron CPUs for high-performance servers since 2012. The company's current-gen Opteron chips still feature Piledriver micro-architecture that is over two years old.