Back in February, we reported on the announcement of Huawei's first foldable smartphone. Now we have a date for the device's release, but only for the Chinese market and a bit later than initially planned.
With the problems that Samsung faced with its Samsung Galaxy Fold review samples, Huawei had time to improve the company's foldable smartphone. Now it seems that it's ready to hit the market on 15th November for Chinese customers.
Reports describe the device will be 5G ready, using Huawei's Kirin 980 processor paired with a Barong 5000 modem. It carries a dual-cell 4500mAh battery that's able to handle 55W fast-charging, filling 85% in 30 minutes. The only configuration announced has 8GB RAM and 512GB of storage. When unfolded, the OLED screen has an 8-inch diagonal, coming with a resolution of 2480×2200. The screen's size reduces to 6.6-inch on the front and 6.38-inch on the back when folded, decreasing to a 2480×1148 resolution for the front and a 2480×892 resolution for the back.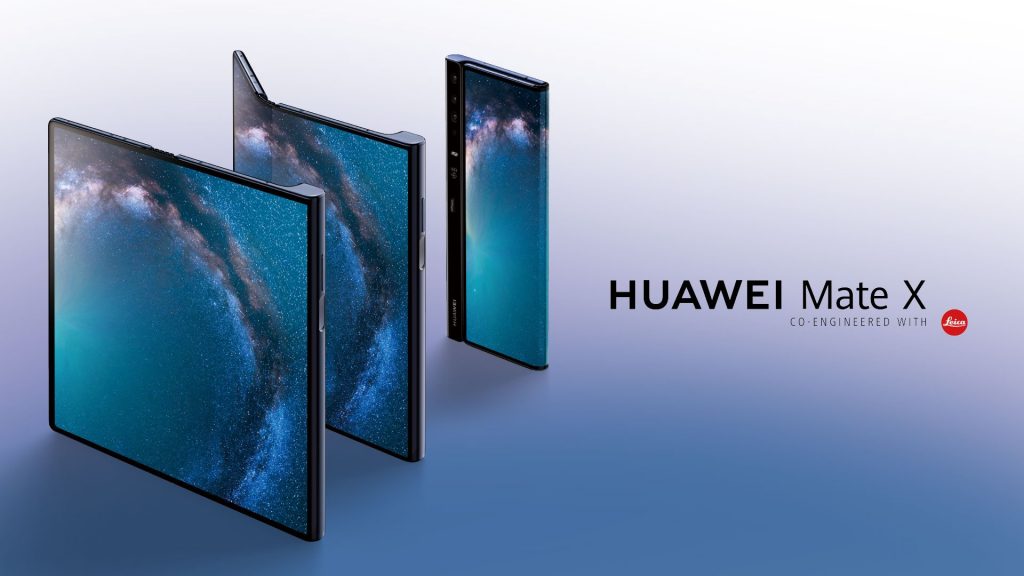 Huawei also revealed that an upgraded version, the Huawei Mate Xs, using the company's Kirin 990 processor with 5G built-in support, will be released on March 2020, reports GSMArena.
Pricing for Huawei Mate X starts at ¥16999, converted to 1863£, 2160€, or $2400. There's a screen repair service priced at ¥2699, converted to 295£, 340€, or $380, that might be worth checking if you're picking one of these devices.
Regarding a worldwide availability, Huawei stated that "a global launch plan is under review."
In the same conference where Mate X was announced, Huawei also reported that the company shipped 200 million smartphones in 2019, reaching the milestone 64 days earlier than intended.
KitGuru says: Foldable devices are here to stay, and they're coming very soon. This month, we had Microsoft, Lenovo, and now Huawei announcing dates for the companies' products. Do you like the foldable trend? Are you interested in Mate X, or will you wait for other foldable smartphones?