Asustek Computer is primarily known for notebooks and computer components, but the company is actively expanding production of tablets and smartphones. Asus pins a lot of hopes on its mobile business and a number of years from now it expects it to exceed its PC sales.
Asustek's revenue in the second quarter of this year was $NT99.366 billion ($3.0713 billion, £1.970 billion, €2.771 billion). PC products accounted for 61 per cent of Asustek's sales, whereas phones and tablets accounted for 22 per cent of revenue. Sales of components represent 14 per cent of Asus' sales, whereas IoT products accounted for 3 per cent. The company sold 4.8 million notebooks, 600 thousands desktops and all-in-one systems, three million smartphones and 1.5 million tablets.
In the coming years Asustek expects to significantly increase sales of its personal computers as well as smartphones and tablets. In fact, the company intends to become a top three PC supplier in 2017.
"The elimination race will end in 2017 and Asus would like to remain top three in the PC business and to do that we are relying on our innovation and speed of change, those are our cornerstones," said Jerry Shen, chief executive officer of Asustek Computer, during the company's earnings conference with investors and financial analysts.
In 2018 the company projects sales of its mobile products to exceed its PC-related revenue.
"In 2017 possibly in the fourth quarter the revenue from mobile business may surpass that of PC and we see our quarterly changes on track and in 2018 we believe mobile revenue will exceed PC revenue," said Mr. Shen.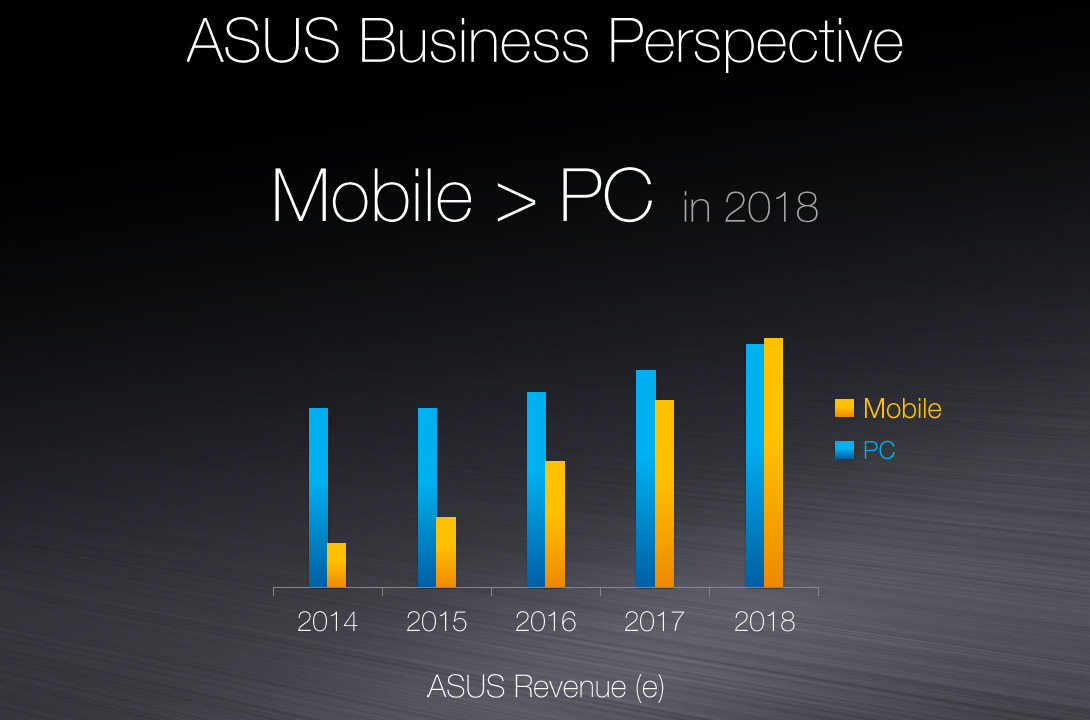 At present Apple and Samsung are among a few companies, who actually make money selling smartphones. Asustek wants its smartphone business to be as profitable as its PC business, which essentially means that the company will aim at the high-end segment and will offer proprietary software and services with its mobile devices.
Discuss on our Facebook page, HERE.
KitGuru Says: In a bid to increase share of its mobile business in its revenues, Asustek will need to significantly increase shipments of its smartphones. While it is logical to expect shipments of Asus handsets to increase, it remains to be seen whether the company manages to significantly increase sales of its smartphones while retaining profitability.