Intel Corp. has introduced what it claims to be the world's smallest 3G modem. The Intel XMM 6255 is designed for wearables, security devices and industrial equipment as well as the upcoming devices that belong to the Internet-of-Things market.
The new modem from Intel supports dual band HSPA with 7.2Mb/s maximum download speed and 5.76Mb/s maximum upload speed. Besides, the XMM 6255 modem supports optional quad-band 2G with external low-cost companion chip.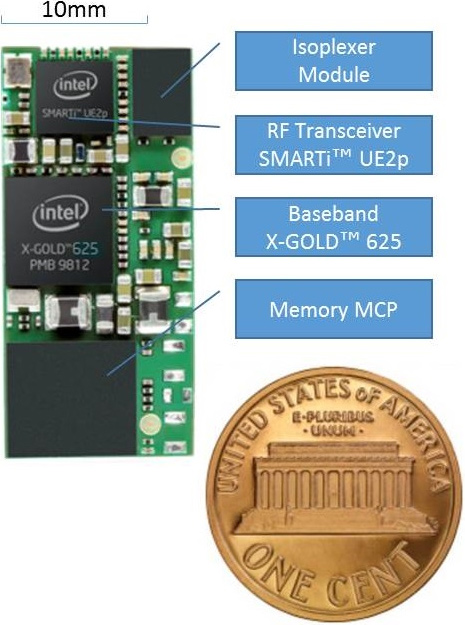 Intel's XMM 6255 measures at just about 300 square millimeters, which makes it the world's smallest standalone 3G modem. The XMM 6255 features the Smarti UE2p transceiver, which is based on the new Intel Power Transceiver technology, which combines transmit and receive functionality with a fully integrated power amplifier and power management on a single chip. Such approach reduces the amount of components, which means smaller sizes and lower costs. Besides, according to Intel, the power transceiver also protects the radio from overheating, voltage peaks and damage under tough usage conditions, which is important for critical IoT devices (e.g., safety monitors).
The XMM 6255 also features advanced radio architecture that lets it work flawlessly in small devices (where it is impossible to install a proper 3G antenna) and in low signal network coverage conditions.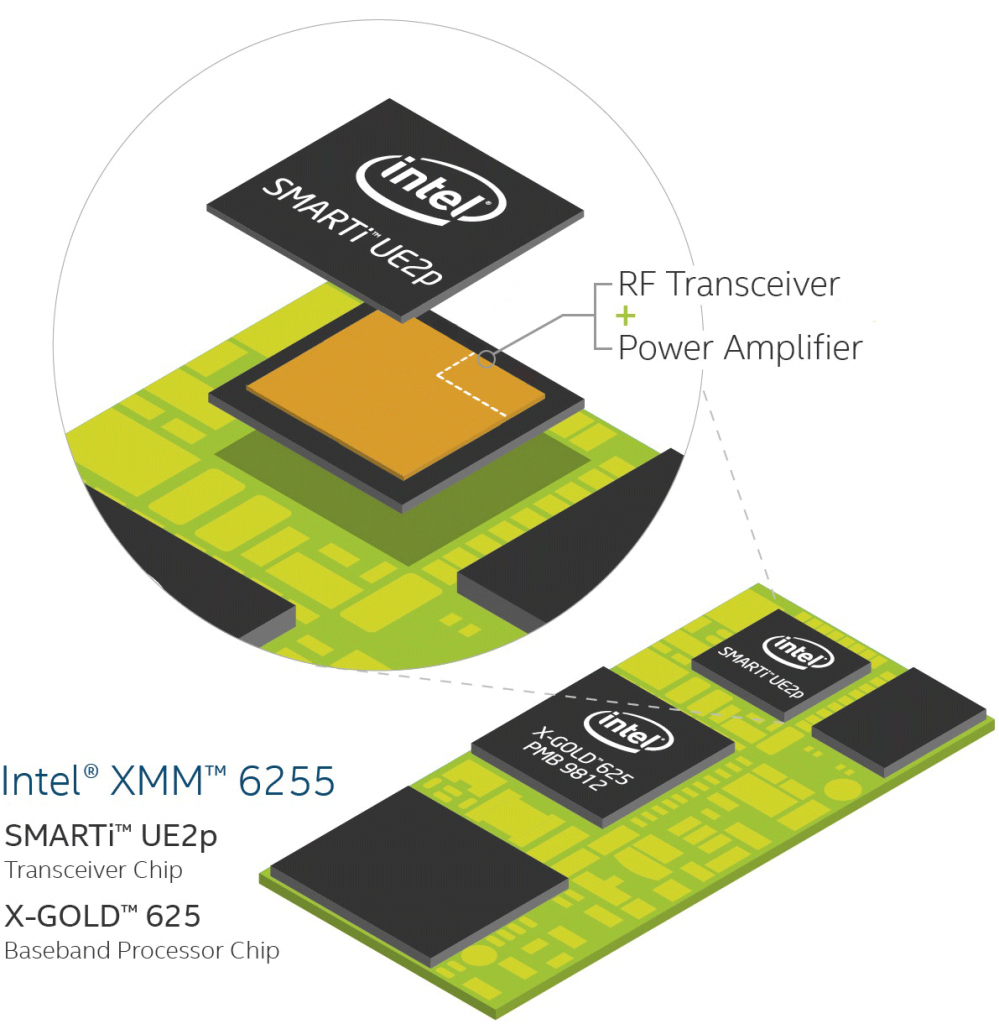 Intel's XMM 6255 is currently available in the u-blox SARA-U2 module and Intel expects to have updates on additional partnerships in the coming months.
Discuss on our Facebook page, HERE.
KitGuru Says: While the XMM 6255 looks promising, it is doubtful that it will really be useful for the market of Internet-of-Things. The IoT is all about perpetual Internet connectivity of all devices. Meanwhile, 3G networks are already very crowded and adding extra devices to these networks will either collapse them or significantly decrease their quality of service. It is doubtful that carriers will welcome a lot of 3G IoT devices to their networks. Still, the XMM 6255 could be integrated into existing devices, such as tablets or laptops, which will make connected devices more affordable, something that will be welcome by both carriers and end-users.