Laptops with touchscreen displays have never really gained popularity because of various reasons. Recently it turned out that the majority of notebook makers and contract manufacturers have ceased to develop mobile PCs in clamshell form-factor with touchscreens and next year such computers will disappear from the market completely.
In 2015, notebook makers will turn to focus on conventional non-touchscreen laptops as well as 2-in-1 devices, reports DigiTimes. Touch-screens make notebooks more expensive while bringing no actual advantages. Since the majority of contract manufacturers and notebook vendors either already have 2-in-1 hybrid devices in their product lineups or plans, it makes no sense to build notebooks with touchscreens.
Currently available notebooks with touchscreens will likely be the last mainstream laptops to feature touch controls, according to the web-site, which cites industry sources. Once the channel sells out existing inventory, there will be no more products of such class.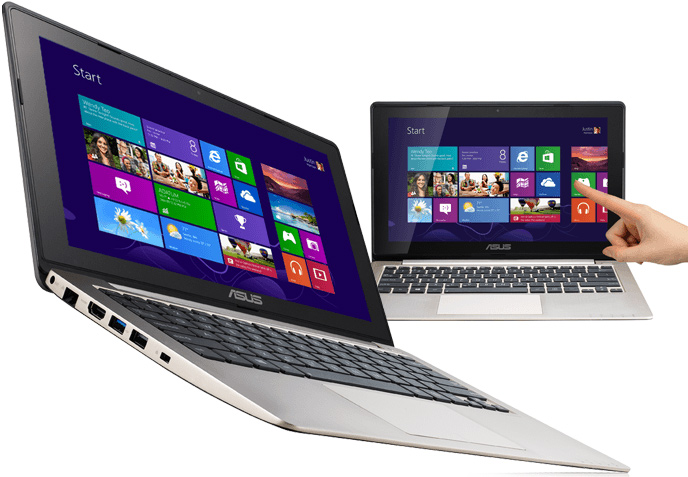 Several years ago when demand for laptops started to get lower, whereas sales of media tablets increased quickly, Intel Corp., Microsoft Corp. and a number of notebook makers proposed to make laptops with touchscreens. Unfortunately, such products have not gained any traction on the market because of high prices. Moreover, since multiple companies have already introduced hybrid 2-in-1 devices, notebooks with touchscreens essentially became obsolete.
Next year Microsoft and Intel will continue to stimulate notebook vendors to offer low-cost notebooks as well as hybrid devices. Expect leading notebook vendors to continue offering $200 – $300 PCs, which will compete against solutions based on Google Chrome OS operating system as well as ARM-powered system-on-chips. Still, Intel will also encourage PC makers to introduce advanced 2-in-1 systems based on Skylake processors that will feature WiGig wireless technology as well as Rezence wireless charging.
Discuss on our Facebook page, HERE.
KitGuru Says: Given low popularity of notebooks with touch-screens, their absence from the market will not be missed…