Testing and Performance
When testing the Tracer III, we compared it directly to both configurations of the MSI GS65 we have tested, as well the Gigabyte Aero 15X.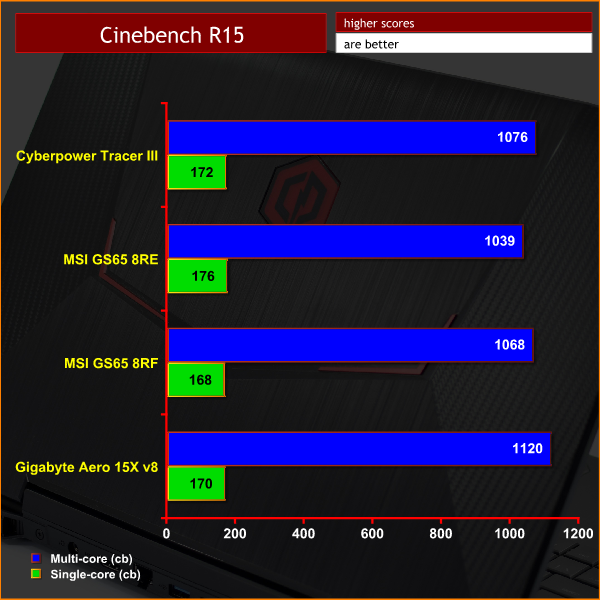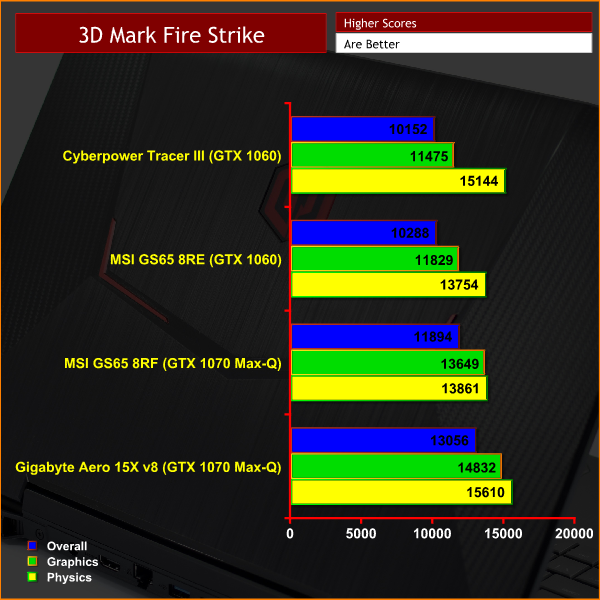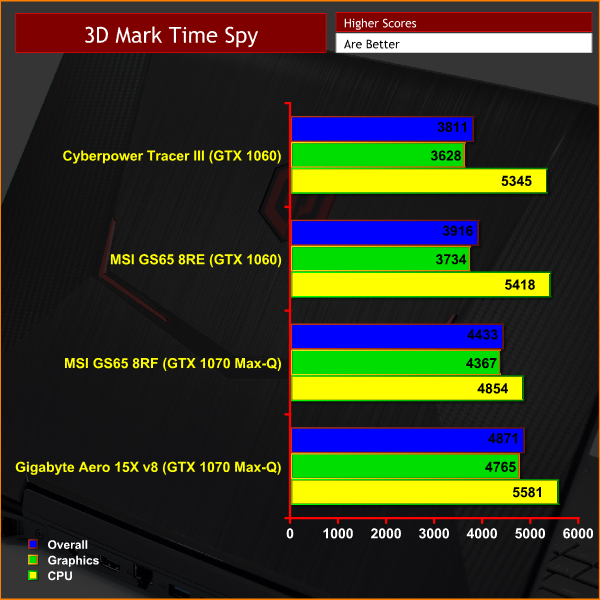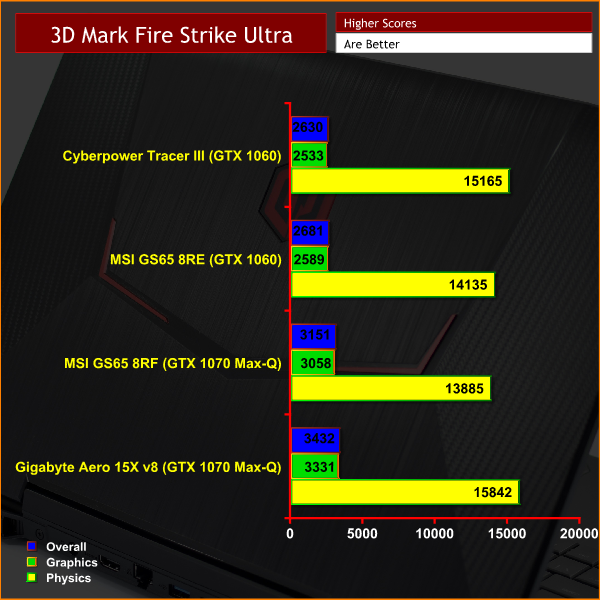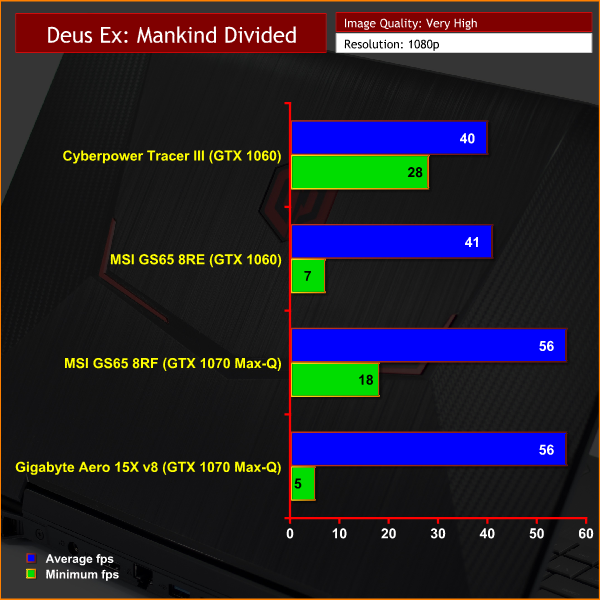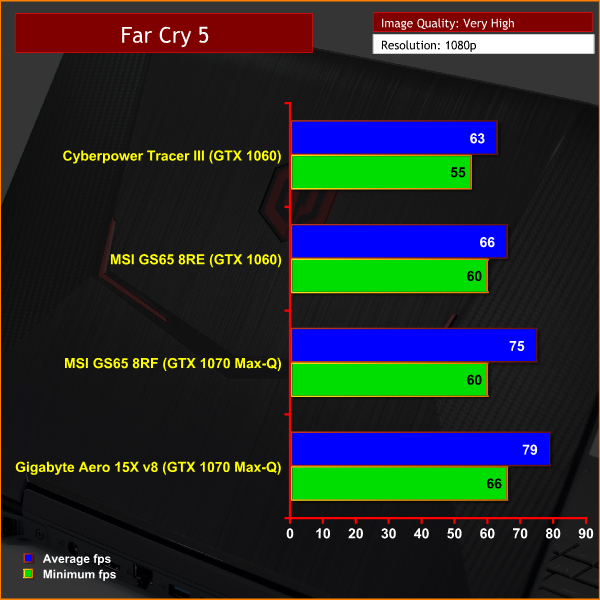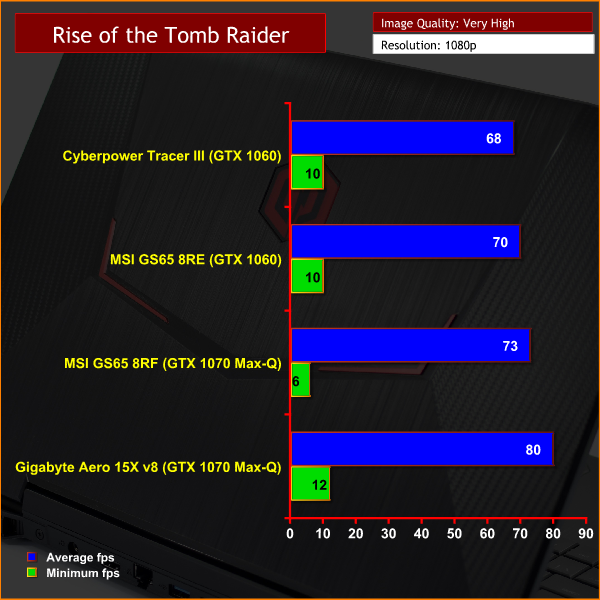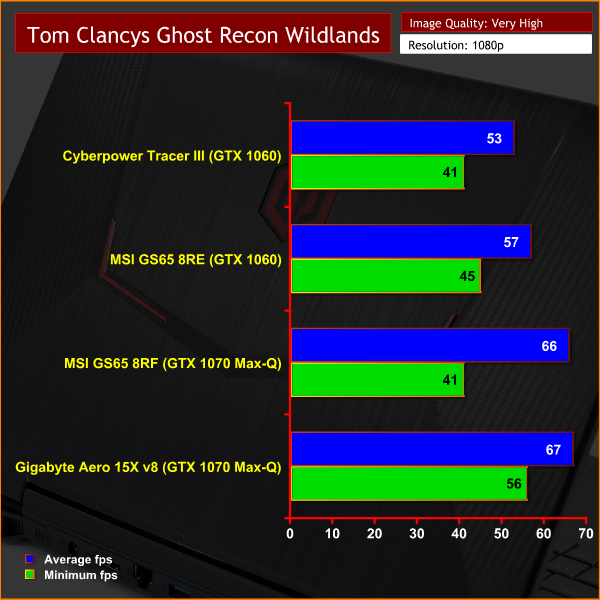 Testing and Performance overview
Starting off with CPU performance, the Tracer III outperformed both MSI laptops in Cinebench, while its physics scores from the 3DMark tests are also a couple of thousand points higher. This is quite interesting since, as we will see on the next page, the CPU core clock speeds are pretty much all over the place.
In games, though, the Tracer III proves to be 1-4 FPS slower than the GS65. This is because the GTX 1060 in the Tracer III would boost to around the 1550-1570MHz mark, whereas the GS65's GTX 1060 was running approximately 100MHz faster. This is a bit of a shame considering the Tracer III is thicker than the GS65, so we would've expected it to have increased thermal headroom, thus allowing for the GPU to take its core frequency higher than what we saw. Unfortunately, this did not pan out – though overall performance is still more than acceptable.