Cooling and Noise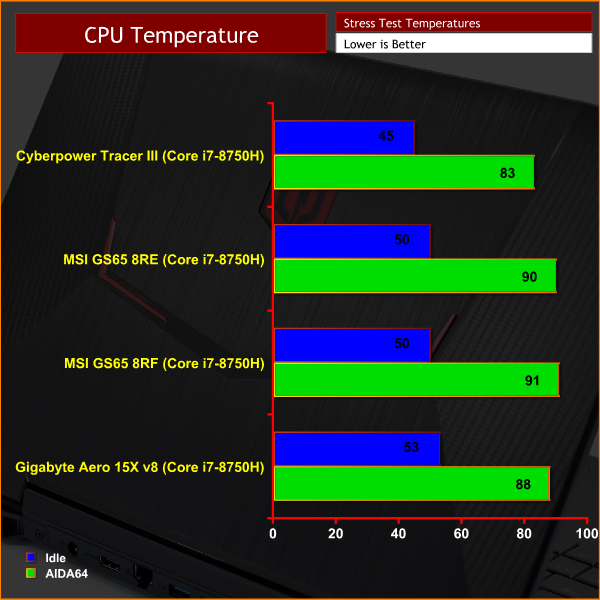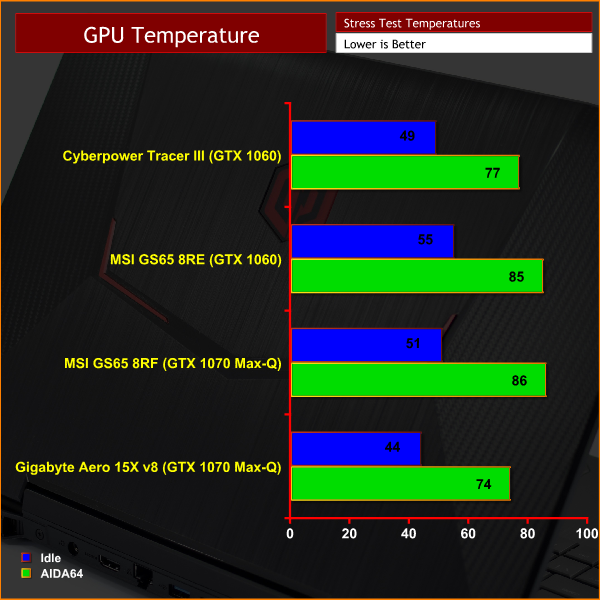 As mentioned on the previous page, the i7-8750H used in the Tracer III demonstrated some very odd behaviour while being stressed. The GS65, for instance, hit 2.8GHz across all cores when stressed in AIDA64, which isn't a fabulously high clock-speed, but it is at least consistent. With the Tracer III, there seemed to be no rhyme or reason to the behaviour of the CPU – all six of the cores were bouncing around between 2.5GHz up to 3.9GHz.

This is likely why the CPU did not hit nearly as high a temperature as the Aero 15X or the GS65, although as we saw on the previous page, this odd behaviour does not seem to affect CPU performance at all – in fact, the Tracer III consistently out-performed the GS65. That makes it an interesting piece of CPU behaviour, but as demonstrated by the performance figures, it is certainly not an issue.
As for the GPU temperature, 77C is another impressive result, although as mentioned, the GTX 1060 in the Tracer III did not run as fast as the chip in the GS65 which again explains the lower temperature reading.
Noise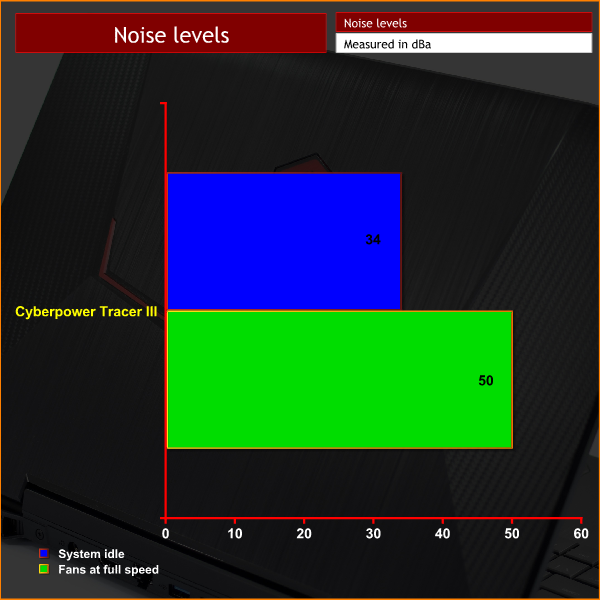 As for noise levels, the Tracer III is does very well in this regard. Of course, with the fans at full speed – which is very easy to enable thanks to the dedicated fan boost button above the keyboard – it is audible, but the noise is far from rackety. Compared to the Aorus X9 DT, for instance, the Tracer III is noticeably quieter, while what noise you do hear is less whiny and ear-piercing.
Battery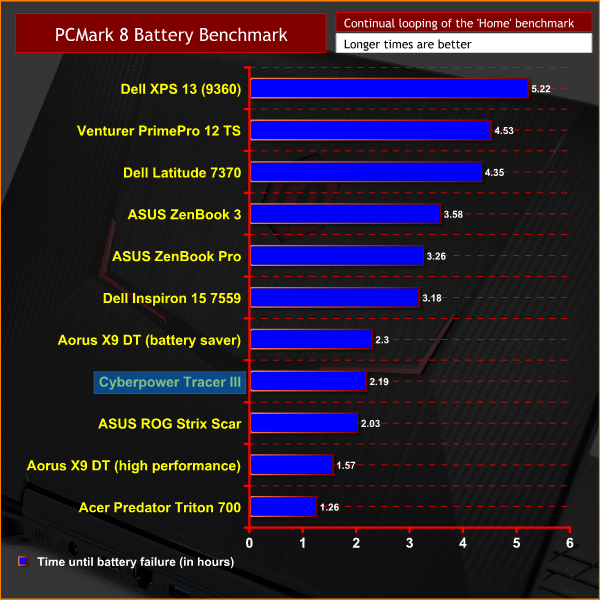 The last area to cover is battery life. The 46Wh cell inside the Tracer III isn't huge, and it shows, with a total time of 2hrs19 in our PCMark 8 battery benchmark. That means you can expect about four and half hours of use in the real world away from the mains, so best to keep the power brick with you if you are heading out and about.