Cooling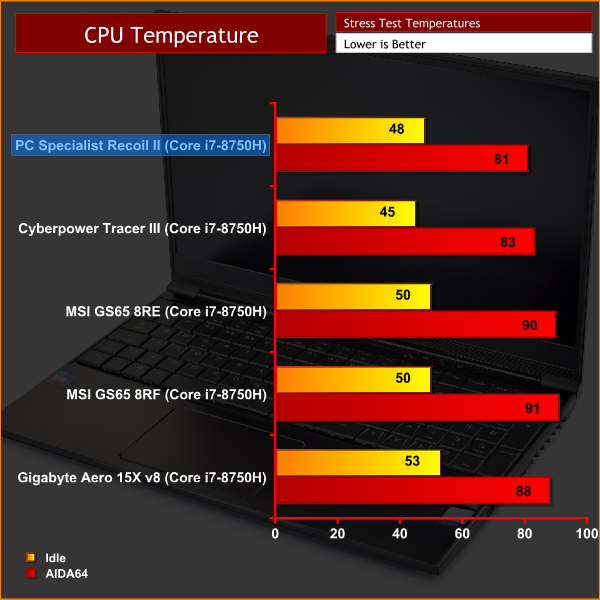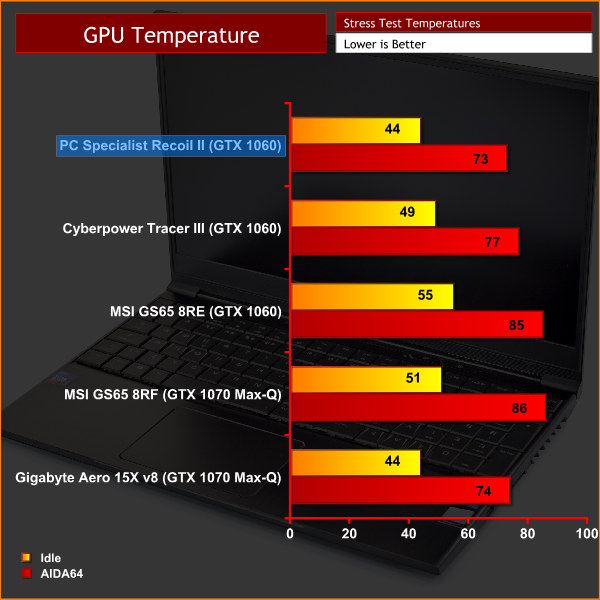 Thermal performance of the Recoil II is nothing short of excellent. Despite the thin chassis, there is plenty of ventilation to the sides and on the bottom of the laptop, and this – coupled with the fan speeds, which we will mention below – keeps the component temperatures looking very healthy.
Starting with the CPU, a peak of just 81C is a top result, and that is only furthered by the fact that this temperature came with the CPU clock speed holding at 3.1GHz across all cores. The GS65, for instance, could only push all 6 cores to 2.8GHz, and even then the CPU still peaked at 85C.
As for the GPU, 73C is very cool – especially when we consider it was operating at a higher frequency to the GTX 1060 in the Tracer III, and yet it is still 4C cooler. That suggests the GTX 1060 in the Recoil II could be running even faster and thermals would still be absolutely no concern.
Noise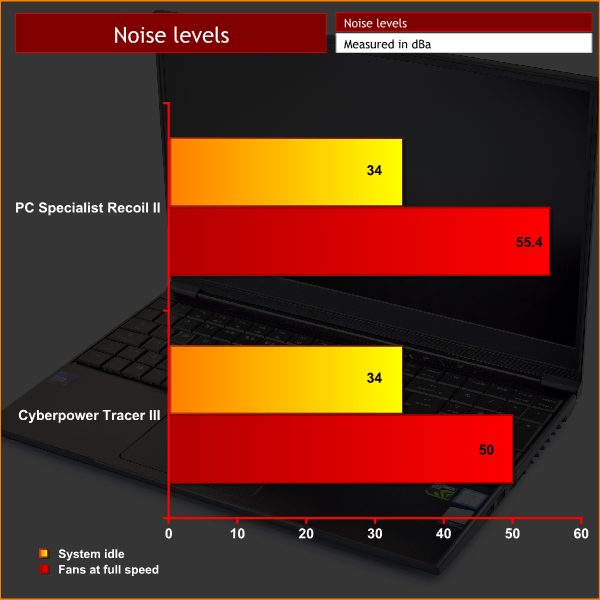 Part of the Recoil II's thermal successes is due to the fan noise – it comes in over 5 dB louder than the Tracer III, which does make it noticeably louder to the human ear.
Now, the Tracer III is an impressively quiet laptop, and I still wouldn't say the Recoil II is the loudest I have heard – it is still a fair bit quieter than the Aorus X9 DT, for instance. Regardless, the fans do get quite noticeable while gaming and you are likely to start annoying anyone else in the same room.
Battery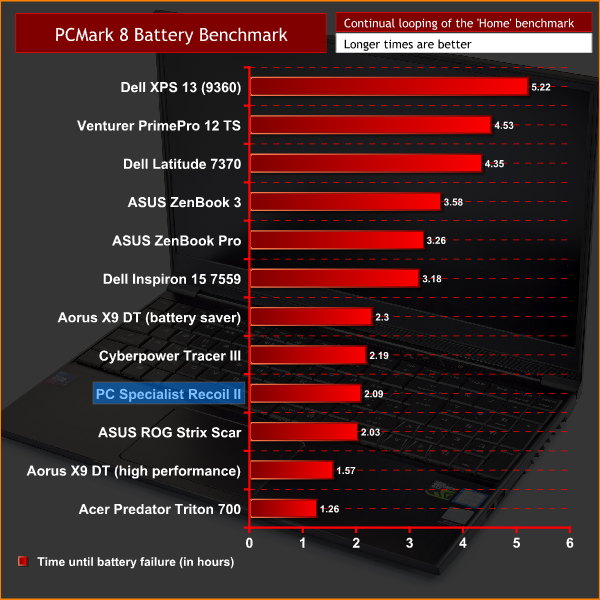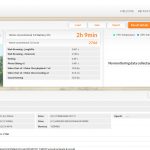 The last area to cover is battery life. Here, the Recoil II falls just short of the Cyberpower Tracer III with its total time of 2hrs9 in the PCMark 8 battery benchmark. This is pretty much par for the course when it comes to a gaming laptop, especially so for the Recoil II considering it is a pretty thin machine. In a nutshell, its 46Wh cell won't last you all day, so best to keep the power brick to hand.