Testing and Performance
When testing the Recoil II, we compared it directly to both configurations of the MSI GS65 we have tested, as well the Gigabyte Aero 15X and Cyberpower Tracer III. All four laptops use the i7-8750H processor, while the graphics varies between full-fat GTX 1060s, and GTX 1070 Max-Q models.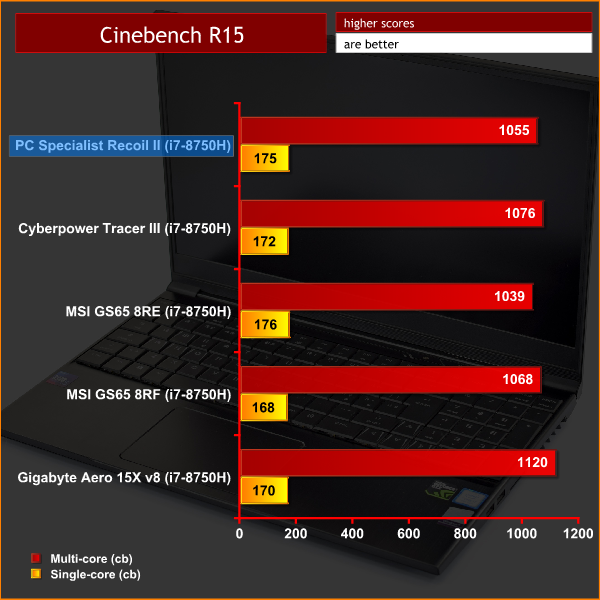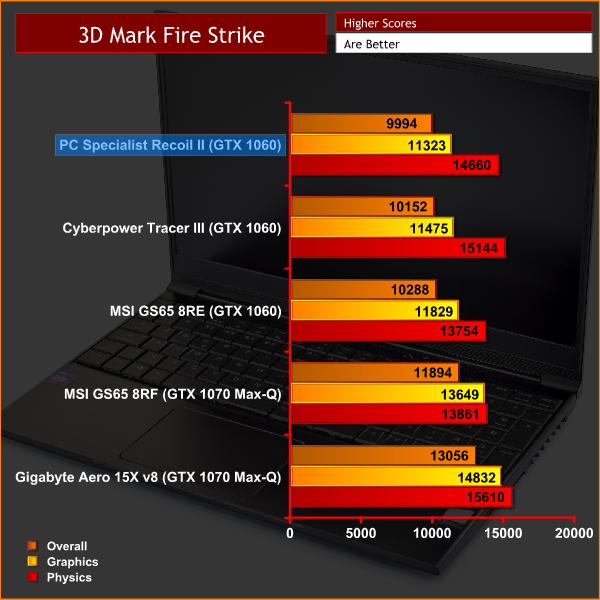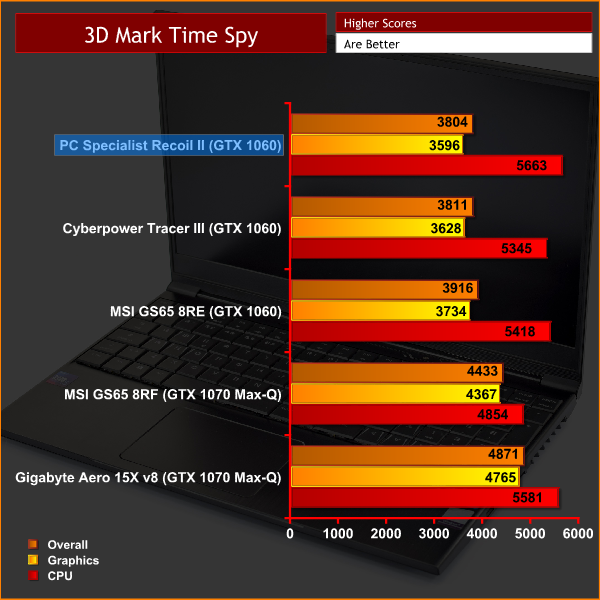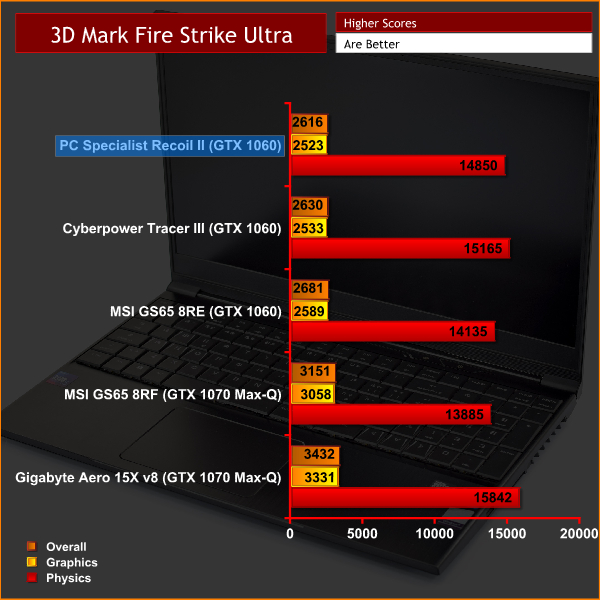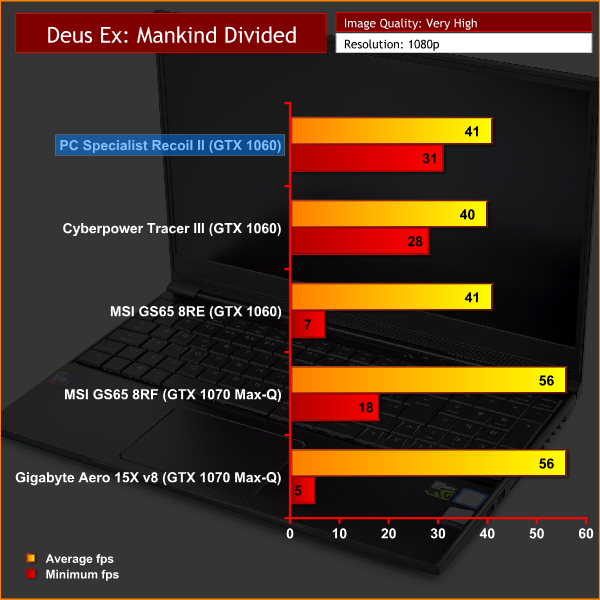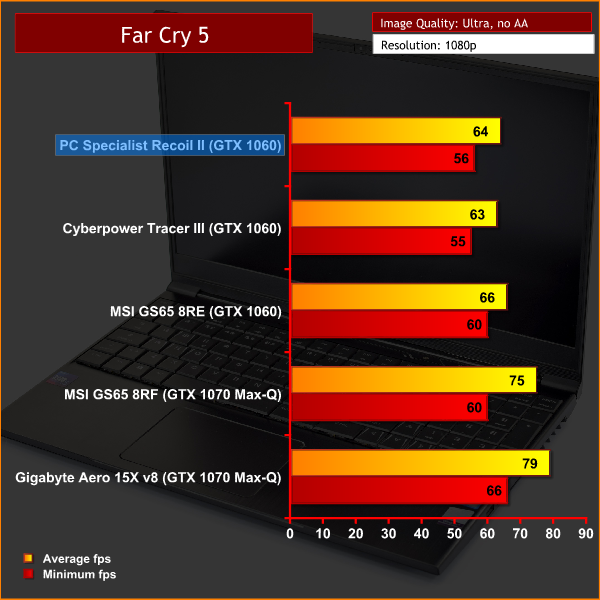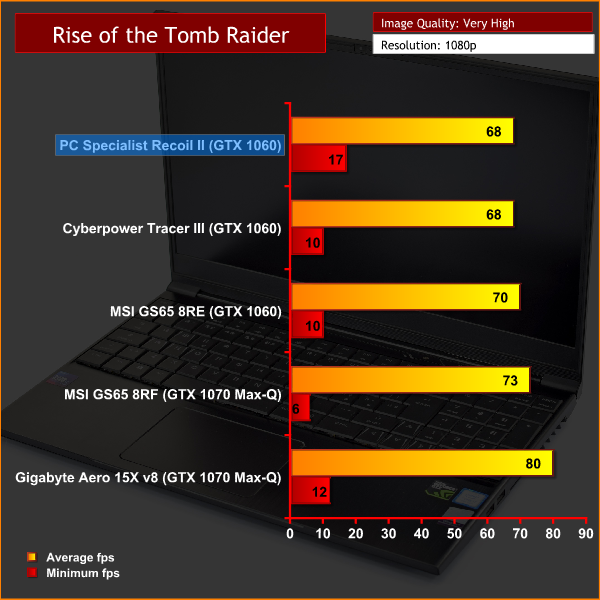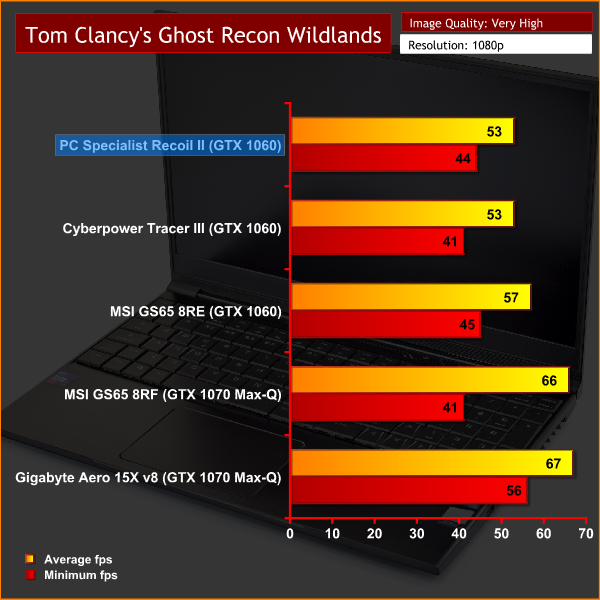 Testing and Performance overview
Starting off with the CPU performance of the Recoil II, the Cinebench score puts it pretty much in the middle of the 5 laptops on-test today. Its 3DMark physics scores are also pretty much what we would expect from the hexa-core i7-8750H, so no surprises there.
In terms of actual gaming, the results are very similar to the Cyberpower Tracer III – in most tests, the Recoil II is only 1fps faster on average, if at all, though its minimum frame rates are a little bit better than the Tracer III. We can explain this with the fact that the GPU was boosting to a slightly higher frequency – with the Recoil II, our in-game core frequency settled at around the 1570-1580MHz mark, whereas the Tracer III was a little slower at 1550-1570MHz.