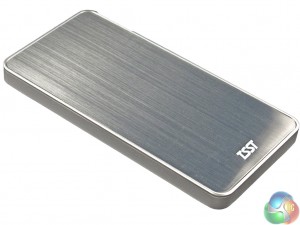 At first glance, you would be forgiven for thinking the TB050PA itself looks exactly like the TB100PA. However, there are a few differences, some not so subtle.
The brushed metal finish on the front, though, remains – and for good reason. It is very attractive and oozes class – something many portable chargers lack. The aluminium construction, too, is the same.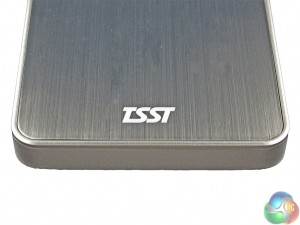 However, the charger itself is considerably lighter than the TB100PA model. It weighs 160g, 115g less than the 10,000 mAh variant. This could be useful if you want something lighter – not that the TB100PA was heavy anyway, but shaving off some extra weight just means the TB050PA is extra-portable.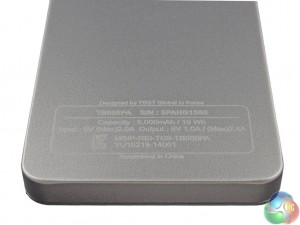 The TB050PA is thinner, too. Measuring just 9mm thick, it really does make the 16.4mm-thick TB100PA look very chunky. Again, this helps with portability – we thought it might be a squeeze to get the TB100PA in a jean pocket. For the TB050PA, this poses much less of a problem.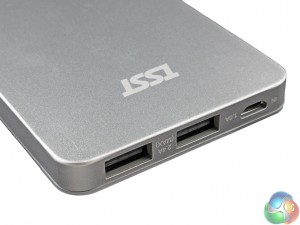 Despite being lighter and thinner, the charger still feels sturdy when held. Not once did we worry about possibly damaging the device, as we would with a plastic charger.
TSST have taken the strong construction of the TB100PA and made it lighter and thinner, resulting in the TB050PA. It is a tremendous piece of work.