TSST'S TB050PA proved a capable device, thought not a perfect one.
Its packaging, essentially identical to the TB100PA's, started things very well – simple and sleek, it is everything attractive packaging should be.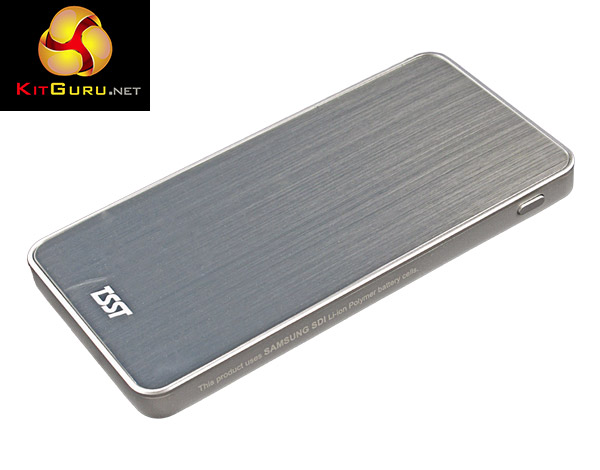 The charger design improves upon that of the TB100PA, too, but keeps what made it's bigger brother so successful – the sleek brushed metal design, for instance. Given that the TB050PA is also lighter and thinner, it makes for a very attractive little charger.

Performance, too, was largely successful. Phones charged about 30 minutes slower than when using mains electricity, which is very good. However, the speeds could not match the standard set by the TB100PA, which remains the faster option.
That said, our iPad did charge faster using the TB050PA, which does count in its favour. Despite this, we would still recommend the TB100PA over its smaller sibling, due to the faster charging speeds and higer capacity. If you absolutely need something lighter and thinner, the TB050PA is still a good choice, but it is just not quite at the same level as its bigger brother.
The TB050PA is not currently available in the UK, but when it is, it will cost £24.99 and will sold by retailers including Amazon, Ebuyer, Scan and Dabs.
Pros:
Beautiful, light design.
Clean packaging.
Mostly quite fast to charge phones.
Fast to charge our iPad.
Cons:
Slower than the TB100PA.
Capacity could prove a problem.
KitGuru says: The TB050PA is certainly a good charger, but you can pick up the TB100PA for just £10 more – a faster device with a higher capacity.