Tomb Raider
We used a 1920 x 1080 resolution and the Tomb Raider built-in benchmark set to 'Ultimate' quality.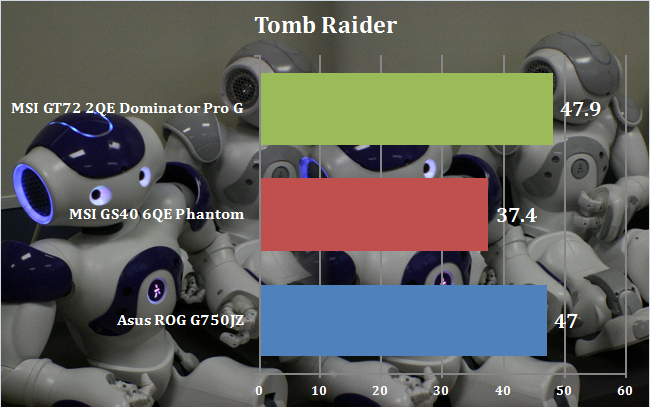 The MSI GS40's Tomb Raider score is behind the MSI GT72 2QE Dominator Pro G. The latter's GTX980M has a greater number of CUDA cores, running at a faster core clock, and 8GB of GDDR5 with a wider memory bus.
The Asus ROG G750JZ also has the benefit of 8GB of GDDR5. But the MSI GS40 is still providing playable performance, which is great for such a light notebook.
Grand Theft Auto V
We used a 1920 x 1200 resolution and the Grand Theft Auto V built-in benchmark set to maximum possible quality settings to offer an intense challenge for the gaming hardware while also making playable frame rates a possibility. However, the GTX970M's 3GB of memory meant we couldn't set absolutely every setting to Very High, and had to leave a couple of them on merely High.
We used FRAPS to record the frame rates of the last portion of the benchmark, where a jet flies across the city followed by a truck ploughing into a petrol tanker.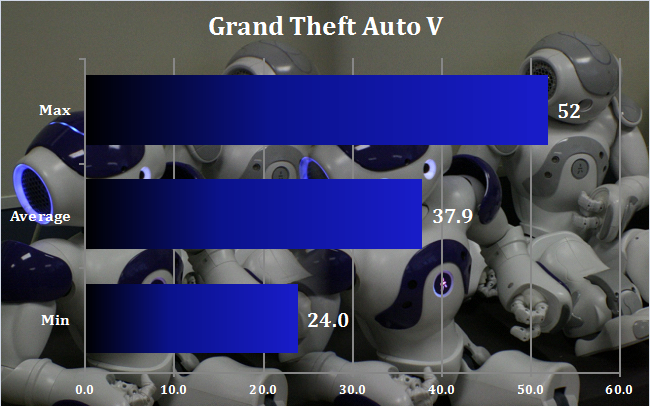 It's clear that this very grueling game is still playable at the maximum settings in HD, although only just. This is another very commendable performance from such a light and portable notebook.