All-in-all, the Dell XPS 13 (9360) is a good Ultrabook, but it is not without its problems.
To start with the good aspects of the XPS 13 though – the build quality is excellent thanks to the aluminium chassis. Dell have also done a great job at reducing the laptop's footprint, while still retaining the 13.3″ display. As such, the XPS 13 is noticeably smaller than other 13.3″ laptops.
However, I must say I am not too keen on the carbon fibre palm rest. This is a matter of personal preference, but I would have liked to see more aluminium here instead – I think the carbon fibre's dotted design looks a little tacky, and definitely out-of-place on this high-end Ultrabook.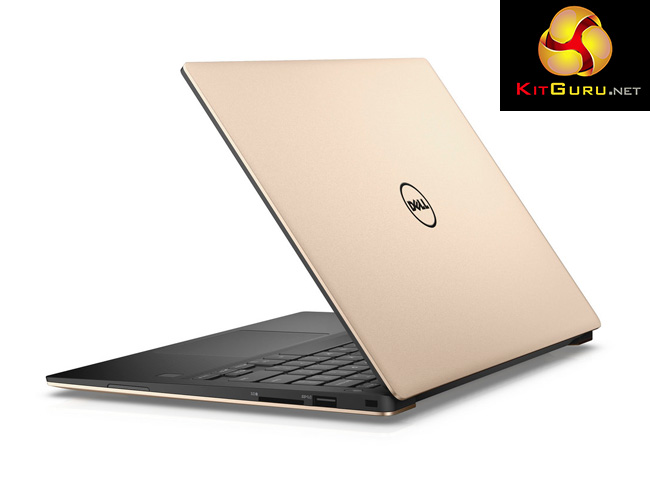 Performance is generally pretty good, though – the Kaby Lake i7-7500U is a good mobile chip even if it is only a dual-core. It is an ultra-low power chip, too, which helps the laptop's power consumption to be very low indeed. Battery life is also excellent and will easily last at least a whole day of prolonged use, as long as you are not performing excessively demanding tasks.
However, there are just a couple of niggling issues which prevent the XPS 13 from fully excelling. One problem is the disappointing write speeds demonstrated by the PCIe SSD – and, sure, this won't be a big deal for most people, but when the speed drops from 1700MB/s (read) to just over 400 MB/s write, its noticeable.
The last issue is the intermittent coil while. I did not notice it happen regularly, but on the occasion I was opening up a new application, there was occasionally some coil while – for a £1179 laptop, this is a bit disappointing, even if it is not overly regular or intrusive.
Despite the minor issues, the Dell XPS 13 is still a good machine. The standout feature is definitely the reduced footprint when compared with other 13.3″ laptops, so if portability is your biggest priority, the XPS 13 is definitely worth thinking about.
You can buy one directly from Dell for £1179 inc. VAT HERE.
Discuss on our Facebook page, over HERE.
Pros
Aluminium chassis.
Small chassis despite the 13.3″ display size.
Thin and light.
Great battery life.
Cons
I am not a fan of the carbon fibre palm rest.
Occasional coil whine.
SSD write speeds are lacking.
KitGuru says: For those looking for an ultra-portable laptop, the Dell XPS 13 is well worth a look. It is just a couple of minor issues which hold it back from our highest award.