Cinebench R15
To test the i7-7500U processor, I first ran Cinebench R15.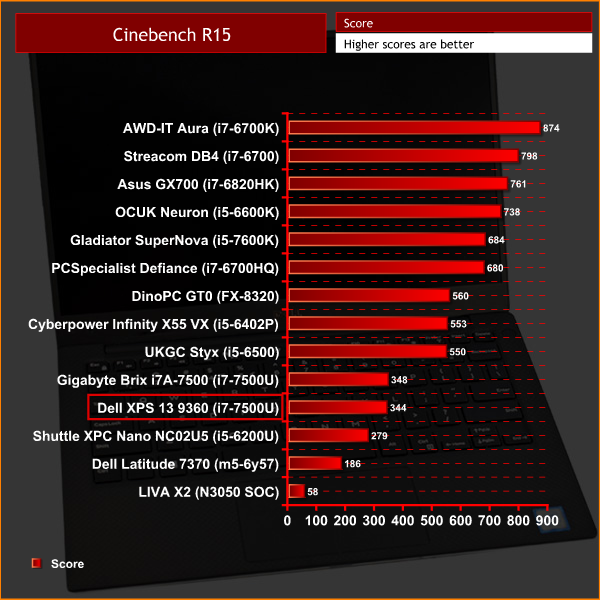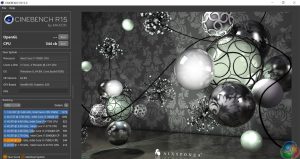 As expected, the XPS 13 performs within 4 points of the Gigabyte BRIX i7A-7500 – both devices use the same CPU.
Handbrake
Next, I ran Handbrake, where I ask the CPU to encode a 1.8GB full-HD video file, outputting it to the specifications as determined by the in-built 'iPhone preset'.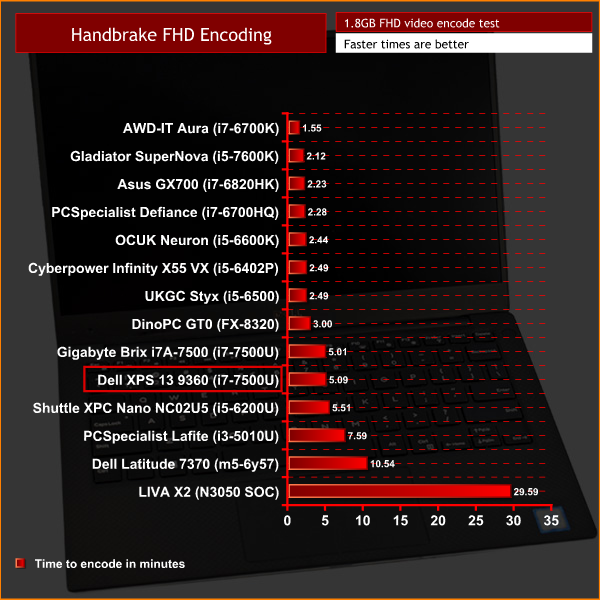 Again, a very similar result to the BRIX. A total time of 5 minutes 9 seconds is not blisteringly fast, but it is unlikely you will be doing any serious rendering with the XPS 13 anyway.
SiSoft Sandra arithmetic
The last test for the CPU, I ran SiSoft Sandra's arithmetic test – a synthetic benchmark.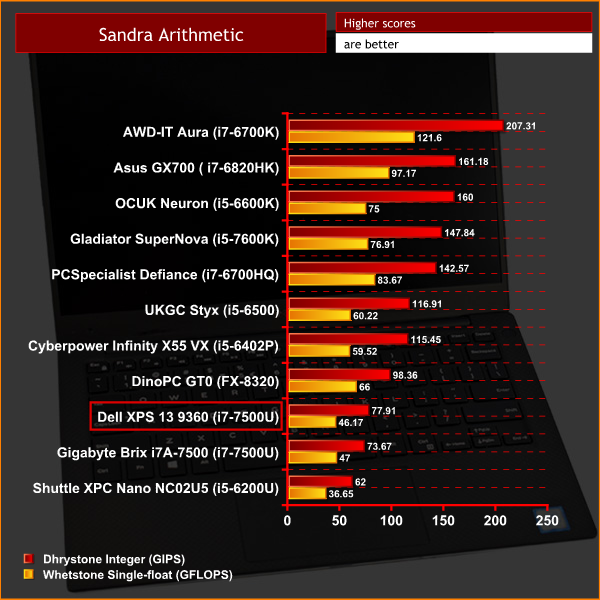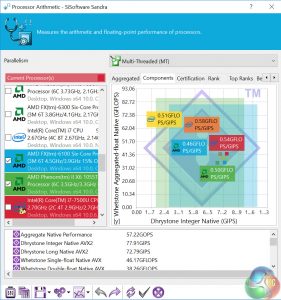 Our last CPU-specific test, this time the XPS 13 just about edges ahead of the BRIX.