While there are many mainboards with USB 3.1 support available today, they feature type-C ports on their back panels and it is uncomfortable to use such connectors. Asrock this week introduced a special adapter that places one USB type-C and one USB type-A ports on the front panel of any desktop PC.
Asrock's front USB 3.1 panel for 5.25″ bays is based on the Asmedia ASM1142 controller and the EtronTech EJ179V switch IC for type-C implementation. The EJ179V can provide 3A at 5V, or 15W of USB power delivery, which should be sufficient to charge portable devices, but is not enough to power demanding consumer electronics. The panel should be plugged to a SATA Express port.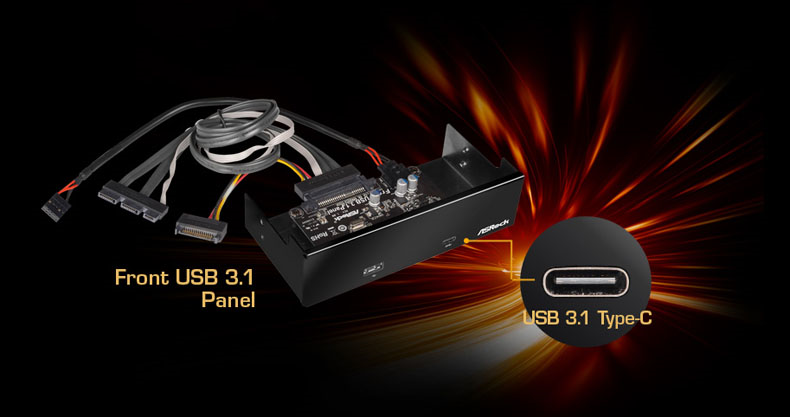 Initially, Asrock's USB 3.1 type-C front panel will be sold together with Asrock's mainboards, such as Asrock's Fatal1ty Z170 Gaming K6+ motherboard just reviewed by KitGuru. However, it is possible that the device will also be available separately.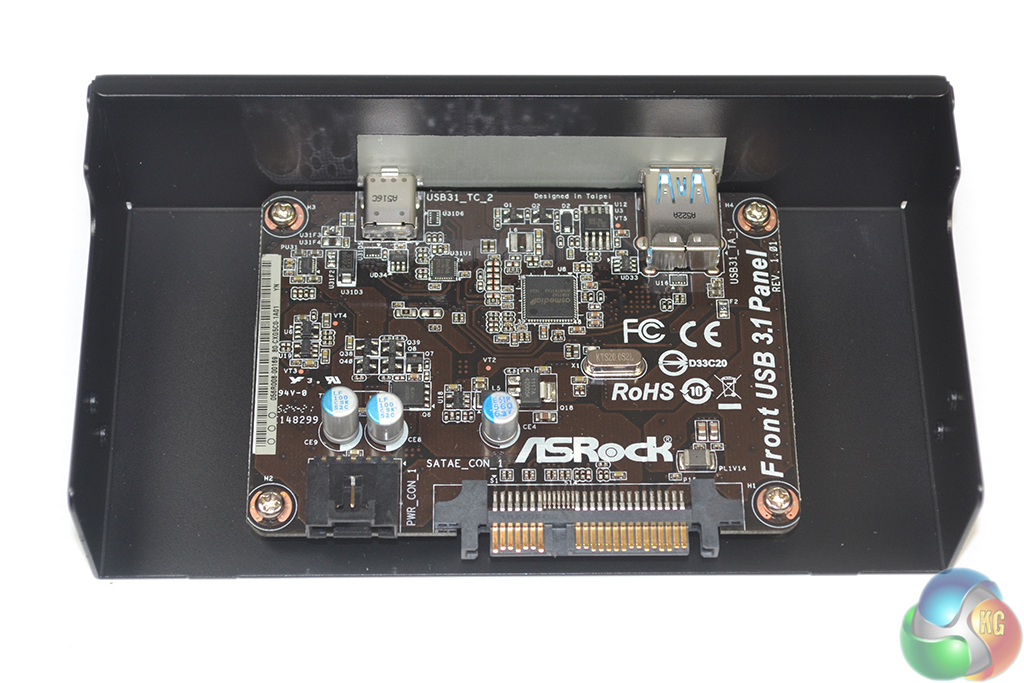 The Asrock USB 3.1 type-C front panel can theoretically be compatible with any mainboard with a spare SATA Express connector, but there could be certain limitations as there are platforms with rather imperfect SATAe implementations.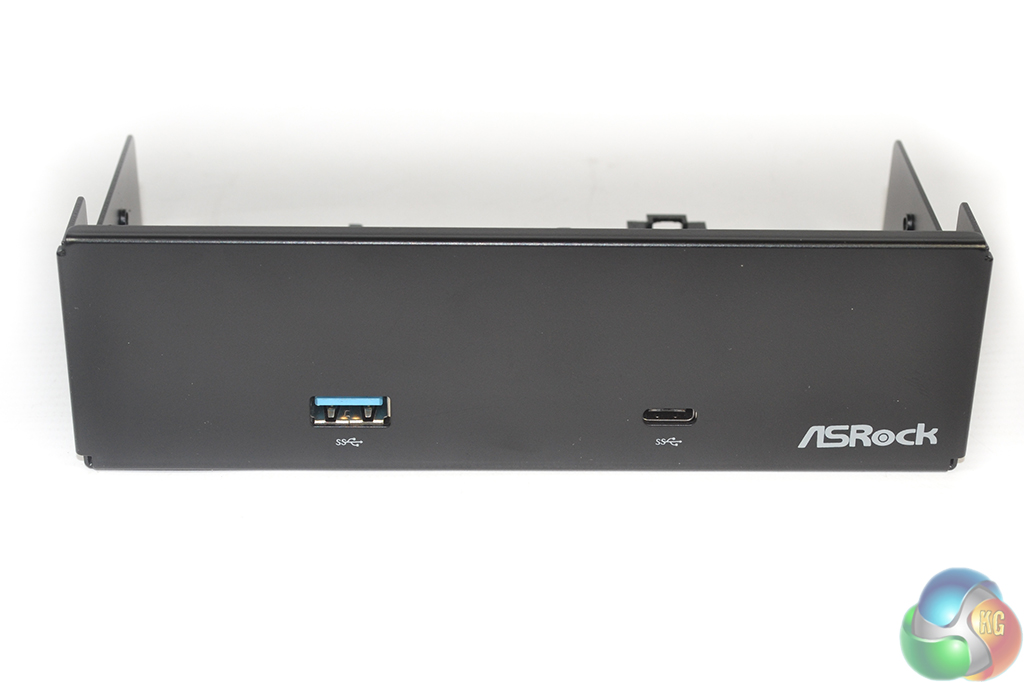 The approximate price of Asrock's USB 3.1 type-C front panel is unknown, but do not expect it to be considerably more expensive than USB 3.1 adapters for PCI Express slots.
Discuss on our Facebook page, HERE.
KitGuru Says: It is uncomfortable to utilize USB type-C ports located on the back panel of a PC. Thus, the new device from Asrock seems to be quite useful. If Asrock makes the device available widely and it does not cost too much, then it can easily become popular.