Adrian Wong, lead electrical engineer of Google Glass, has left Google to work for Oculus VR, a wholly-owned subsidiary of Facebook. While people often change workplaces in Silicon Valley, the arrival of a specialist like Mr. Wong at Oculus VR may point to some interesting things about the future of the company's virtual reality headset.
At Google, Mr. Wong was responsible for the main printed-circuit board (PCB) and display electronics subsystems used by the Glass smart eyewear, reports Androidcentral. While the engineer calls himself a "Professional Daydreamer for Oculus VR" on his LinkedIn page, he really is an electrical engineer who has experience in designing miniature devices.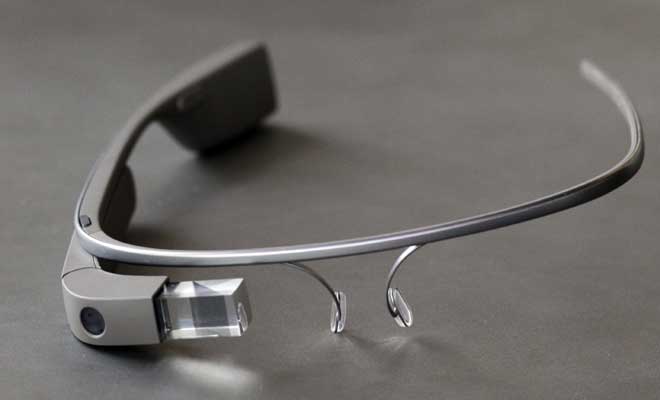 Google Glass in its current form is not the final version of the product that Google and its partners will eventually sell; yet, it is miniature and can actually be comfortably used while outside without attracting too much attention. As reported, hardware inside Google Glass closely resembles hardware inside smartphones, but in a considerably smaller package. The internal design of Google Glass looks simple on a picture, but it is rather hard to design as the level of integration is very high.
Google Glass dissected. Image by Catwig.com
By contrast, Oculus Rift virtual reality headsets designed for game developers are very bulky and are not stylish at all, which is probably a result of a rather low level of integration and rough design of internal parts. The Oculus Rift virtual reality helmets can be used for gaming, but they are not as neat as Google Glass.
[yframe url='http://www.youtube.com/watch?v=vlHKSmATTng']
Oculus VR itself has said numerous times that commercial version of the VR headset will be a lot different from the development kits available now. The first thing that comes to mind about Oculus Rift is that it needs miniaturization and style. In a bid to make a device smaller, it is necessary to shrink its internal design by as much as possible. Perhaps, this is exactly what Mr. Wong will do at Oculus VR: rework internal PCBs and electrical systems of the VR headsets. At least, it is logical to assume that.
Keeping in mind that Facebook wants to spread virtual reality beyond video games, it will certainly need to design VR headsets and eyewear that will be useful in other areas. In a bid to develop such devices, a lot of engineers are needed, so Mr. Wong will be joined by other people.
Adrian Wong, Google and Facebook did not comment on the news-story.
Discuss on our Facebook page, HERE.
KitGuru Says: Without any doubts, Oculus Rift headsets need miniaturization because in their current form-factor they will hardly appeal to any audience other than core gamers. The best thing to shrink something in size is to integrate it more tightly using either more advanced off-the-shelf components or proprietary parts designed specifically for the device. In case Oculus VR needs exclusive hardware, we will see the company hiring a lot more hardware specialists.