The market of wearable computing devices is expected to grow rapidly in the coming years and many observers believe that a lot of consumers will wear more than one of such gadgets. Therefore, it is logical to expect hardware makers to unveil wide families of wearables. For example, a supplier of Microsoft Corp. believes that the software giant will offer numerous wearable products in 2015 with one carrying the Xbox brand.
"The wearable market is always growing and we can expect to see Microsoft rolling out a spate of devices next year in this space," said Joe Officer, head of attach at Exertis, an Xbox One supplier, in an interview with PCR, reports Wearable.com.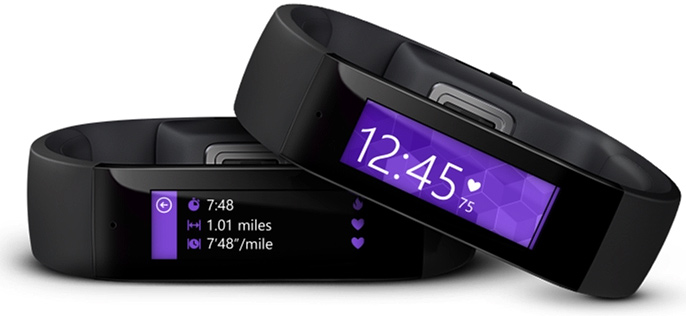 Recently the world's largest software developer launched its Microsoft Band wearable that tracks health and fitness data as well as Microsoft Health platform a cloud-based service that helps to live healthier by providing actionable insights based on data gathered from the fitness devices and apps, which are used daily. Theoretically, Microsoft Health can be made compatible with a wide range of devices and applications, including Microsoft Band and fitness applications for Xbox One and Kinect. However, the supplier for Microsoft believes that the company may actually introduce an Xbox-branded wearable.
"These will be linked to the Xbox One which has loads of health and fitness apps already in it – add that to real time heart rate monitors, health bands, scales and video sensors and users will have day in, day out, real time monitoring of themselves," said Mr. Officer.
While at first glance it does not make a lot of sense to develop a separate band for gamers, as the Band is already pretty feature-rich, Microsoft could try to make a wearable that is tailored not just for active people, but for active people who also play video games. Microsoft already offers various Xbox gear, hence, a smartband or a smartwatch would not be completely surprising.
Several years ago rumours about a Microsoft VR headset for Xbox One transpired. While the company did confirm its virtual reality plans, it hase never really revealed any details. Therefore, it is possible that the software giant is actually working on a VR gear for Xbox One, not a smartband for gamers.
Discuss on our Facebook page, HERE.
KitGuru Says: Keeping in mind Microsoft's new strategy, it is hard to expect the company to invest a lot in development of multiple devices. Satya Nadella does not seem to be a fan of integrated platforms, like Steve Jobs, hence, Microsoft will likely encourage third parties to design, build and sell various Microsoft-compatible products (including wearables), but will not broaden its own lineup of hardware.