Having spent the last few weeks listening with the Brainwavz B400 earphone, it is certainly a good competitor at its £170 price point.
Almost immediately I was impressed that not only does the earphone use detachable MMCX cables, but you get two pairs in the box. From a build quality standpoint, this is something I want to see from every earphone manufacturer as the cable is almost always the first point of failure – so kudos to Brainwavz.
A total of 7 pairs of eat tips are included, too, though only one set of those are foam tips – so I don't think it would hurt to have a couple more foam tips in the box. On the plus side, a hard carry case is also included and I would recommend using it as the 3D printed plastic driver housing will need a bit more care than metal-plated earphones.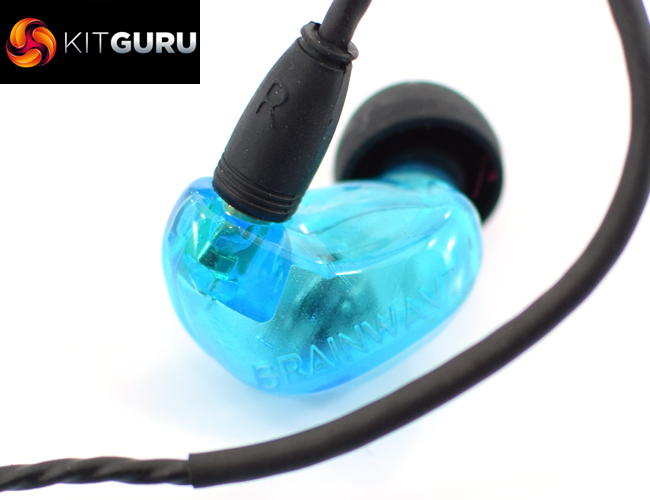 Now, as for sound, obviously personal preference plays a big part when reviewing earphones. For me, there is a lot I like about the B400's sound – the bass is tight and controlled without being overbearing, and I have to say I am seriously impressed with the overall soundstage and imaging capabilities of this IEM.
It's an overall slightly v-shaped sound, with just enough bass presence to keep it from sound flat. The treble is also quite lively and detailed – I found it worked well for some tracks but depending on how well your music is mixed – and what genres you listen to – I did find it a bit fatiguing at times.
The biggest downside for me, though, is the mid-range. I found it to just feel a little lacking in emotion and warmth, to the extent where vocals just didn't have as much energy and passion to them as I have come to expect from my 1MORE Quad Driver. It's a clear and overall very lucid sound, but I did find it lacking in intimacy and warmth.
So at £170, I think the Brainwavz B400 will definitely appeal to those seeking a certain type of sound. I wouldn't describe it as analytical or neutral, but for me it is not the earphone to buy if you want a warmer and smoother listening experience. If you want a more spacious, airy sound with clear mids and lively treble, though, the B400 is a good shout.
You can currently buy the B400 from Amazon for £169.50 HERE.
Pros
Eye-catching transparent design.
Two detachable cables included.
Tight and controlled bass.
Excellent soundstage and imaging.
Easy to drive.
Cons
Mid-range feels a little cold.
Treble can be fatiguing.
KitGuru says: The Brainwavz B400 is a good option if you want a spacious sound with a resolving treble. The high-end can prove to be a little too exuberant at times, though, while I also found myself wanting more emotion from the mids.