Our main test involves using a DataColor SpyderX Colorimeter to assess a display's image quality. The device sits on top of the screen while the software generates colour tones and patterns, which it compares against predetermined values to work out how accurate the screen is.
The results show –
A monitor's maximum brightness in candelas or cd/m2 at various levels set in the OSD.
A monitor's contrast ratio at various brightness levels in the OSD.
The brightness deviation across the panel.
The black and white points.
The colour accuracy, expressed as a Delta E ratio, with a result under 3 being fine for normal use, and under 2 being great for colour-accurate design work.
The exact gamma levels, with a comparison against preset settings in the OSD.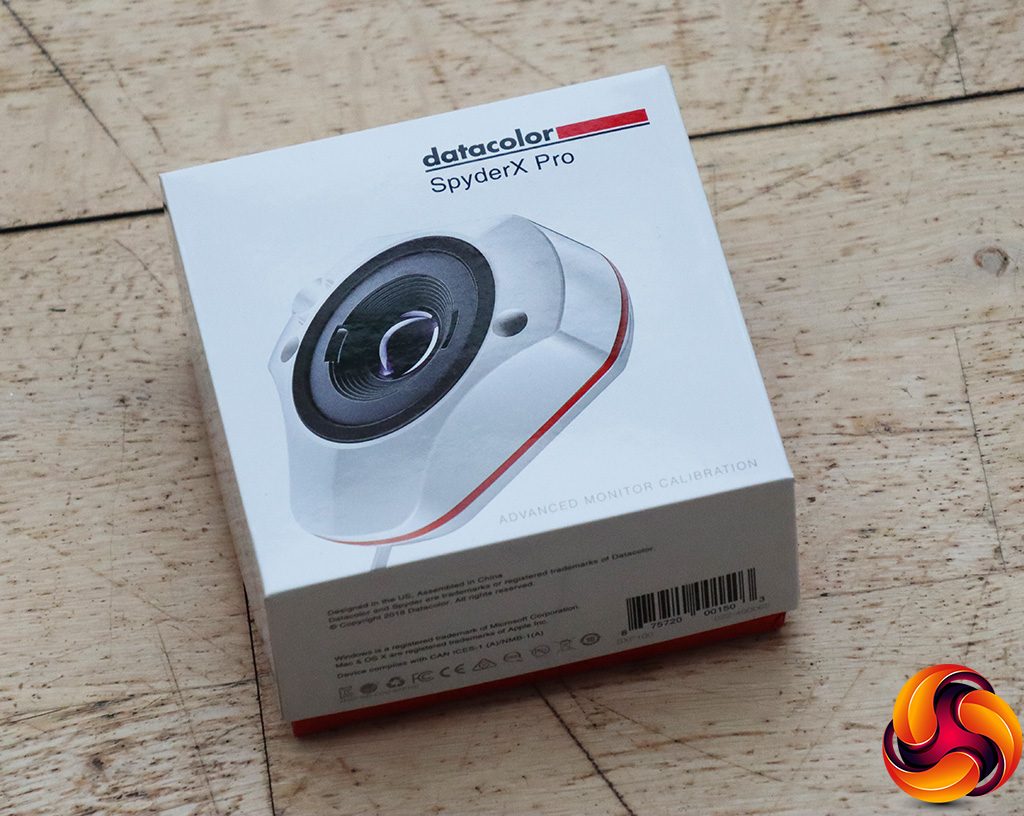 We first run this test with the display in its default, out-of-the-box state, with all settings on default. We then calibrate the screen using the Spyder software and run the test again.
Pre-calibration
Kicking off panel testing with our gamut coverage, the GB2770QSU gets off to a good start here – we see 100% sRGB coverage, plus 88% AdobeRGB and 97% DCI-P3 reporting.
Colour uniformity is also fine, particularly at lower brightness levels as we do start to see some aberration above 83% brightness, but the GB2770QSU gets quite bright anyway (as we shall see below) so you'd be unlikely to keep it this brightness level all of the time.
Luminance uniformity is more impressive though, with no more than 10% deviation being registered across the panel, and that was in the top left corner.
Next up is overall brightness and I was quite surprised to see the GB2770QSU exceeding 500 cd/m2 when set to 100%, especially considering iiyama only claims up to 400 cd/m2 brightness for the panel! Likewise, a contrast ratio of 1170:1 is a great result for an IPS display, particularly one of this price-point. My only concern with the data shown above is the white point, coming in somewhat cool at 7300-7600K.
As for the three Gamma settings, Gamma 1 offers a gamma value of 1.9, Gamma 2 registers at 2.3, while Gamma 3 is a fairly extreme 2.8 gamma value. That means we don't have a setting offering the standard gamma of 2.2.
Finally, out of the box colour accuracy is solid, with an average deltaE of 1.54 and a maximum of 2.87. It's not jaw-droppingly good, but it is very decent all round for a display of this class. Let's see if we can get more from this panel after calibrating…
Post-calibration
After calibrating the GB2770QSU, gamut coverage is pretty much the same, but we've dropped down 1% for the DCI-P3 reporting. Brightness and contrast levels are also basically unchanged, with peak contrast just a touch lower at 1100:1, but that's still a great result.
Gamma 2 also remains with a gamma value of 2.3, so no change there. Colour accuracy has improved though, and by a fair amount with a new average deltaE of just 0.93 and a maximum of 1.81. For what is really a gaming display, at £250 no less, this is highly impressive stuff.