At the end of 2018, KitGuru took a trip to Dongguan, China, to visit Edifier HQ. You will have already seen our product demo videos with Edifier VP Stanley Wen, but we also got to sit down with Wendong Zhang – co-founder, chairman and president of Edifier. In a wide-ranging interview, Wendong spoke to us about founding Edifier, how the market is changing, the exact relationship between Edifier, AirPulse and Stax – and even how the local area plays a part in making the company successful.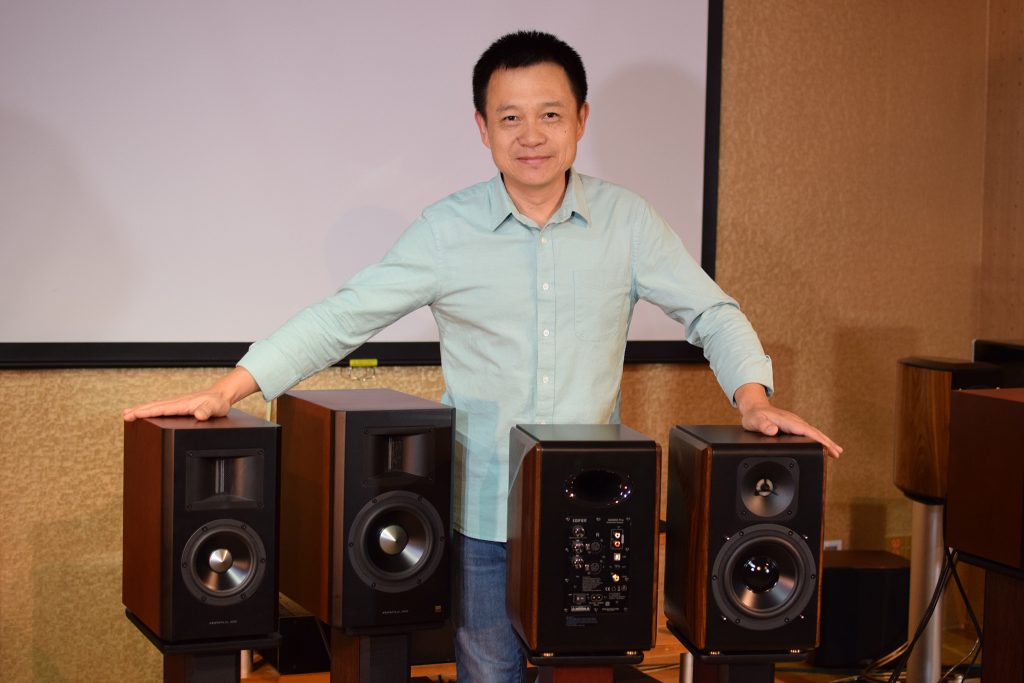 On top of this interview, be sure to watch our video with Edifier VP Stanley Wen, who talks us through the company's latest flagship speaker, the S3000 Pro. You can find that HERE.
Stanley also spoke to us about four new products coming in 2019, including totally wireless earphones and a new soundbar. That video is over HERE.
KitGuru uses a variety of equipment to produce content:
As of 27th November 2018:
Panasonic GH5 Cameras
Panasonic GH4 Cameras
Panasonic G7 Cameras
Canon Cameras
Various PC builds
Final output – colour grading/titling etc:
iMac Pro 18 Core/Vega 64/128GB
Adobe Premiere Pro CC (PC)
Davinci Resolve Studio 14/15 (Mac)
Ipad Pro 12.9 inch (2018) machines with LumaFusion
Final Cut Pro (Mac)
KitGuru says: From a university professor who built his own speaker just so his students would be able to hear him better, to president and chairman of a global speaker manufacturer. It was great to be able to sit down with Wendong Zhang and hear his insight.