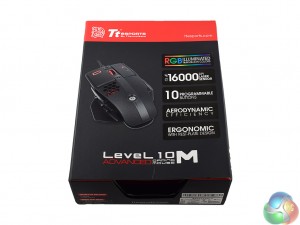 The Tt eSports Level 10M Advanced ships in a sleek black box, with a red bar at the top. A picture of the mouse is visible on the front, while some key features are also highlighted.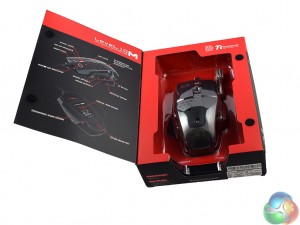 The front of the box is actually a lid attached with some Velcro, so lifting it off reveals the mouse below – encased in a plastic shell.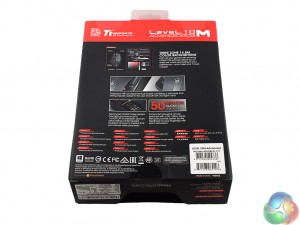 On the back there are more key features as well as the words 'professional gaming mouse' translated into several languages.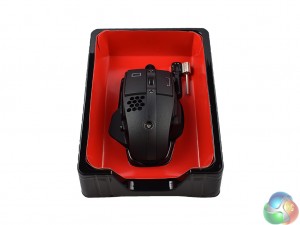 Inside, the mouse sits in a plastic mould with a special tool next to it – which we will come to later.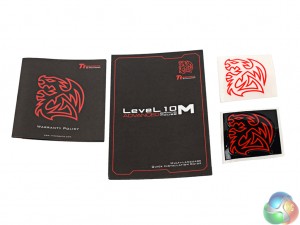 There are also two product booklets and two stickers for you to jazz up your PC case with.