The Tt eSports Level 10M Advanced is a fantastic mouse.
It is expertly designed, with a lovely matte surface – which looks good and helps grip, too. The ventilated design also notably helps to reduce the temperature of your palm.
Far and away the stand-out feature of the design, though, is the adjustable height of the mouse. This simply provides great flexibility for all end-users – as there is the option to fine-tune the mouse's stature to your liking. It is safe to say I love this feature.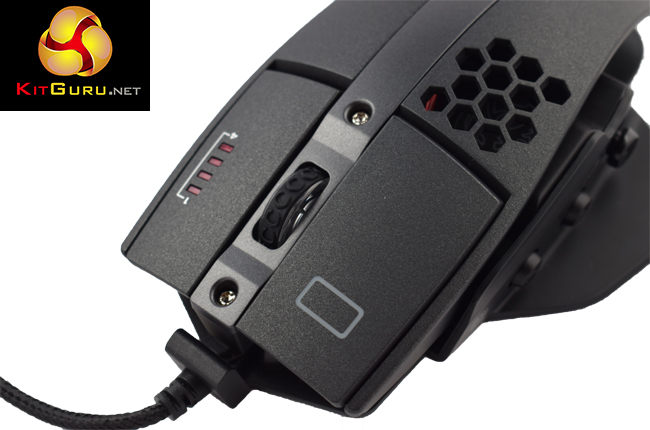 As such, using the Level 10M Advanced on a daily basis is a great experience. It is very comfortable and has the ability to go up to a whopping 16,000 DPI. I stuck around the 3,200 DPI level as it was more than enough for my needs.
I also really like the '5 axis' Z button, which works like a joystick – as it can be clicked down or flicked left, right, up or down. This brings great control without cramming the mouse full of extra buttons.
Finally, the RGB lighting also rates highly, giving you the ability to choose a colour for each of the 3 zones. While there are slightly limited visual effects – letting you choose between static, pulsing or a full spectrum effect – the quality of the colours more than make up for it.
At just £54.99, the Level 10M Advanced is also priced very aggressively. Given its predecessor launched around the £90 mark, I was expecting something similar for the new model. However, Tt eSports have managed to add in extra design features, RGB lights and reduce the price at the same time. You really can't afford not to.
Discuss on our Facebook page, over HERE.
Pros
Lovely matte finish.
Ventilated design.
Adjustable height.
'5 axis' Z button.
DPI up to 16000.
RGB lighting is excellent.
Cons
Lighting effects are slightly limited compared to other RGB mice.
KitGuru says: For the price, the feature-set of the Level 10M Advanced is terrific. Users have fine control over the lighting as well as the height of the mouse, not to mention the '5 axis' Z button and the ventilated design.