The AOC 24G2U seals the company's position as a vendor of quality mainstream gaming screens. This a top performer, includes a good selection of features, and isn't overly expensive.
As with most IPS panels, the colour accuracy is the performance high point, but there's a comprehensive range of presets if you don't fancy adjusting things yourself. These are aimed at mainstream tasks and, of course, the main genres of gaming. Alternatively, there's a decent selection of custom parameters to roll your own gaming settings. With 144Hz refresh and FreeSync 2, all the essential requirements for comfortable gaming are met.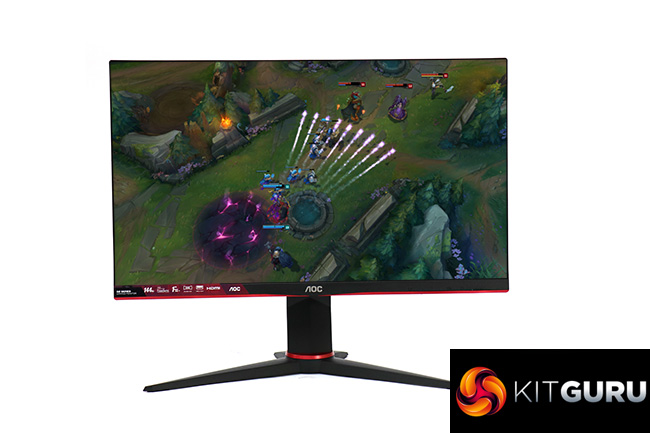 You get a decent range of video inputs that also includes legacy VGA, although not USB-C. There's a four-port USB 3 hub, and built-in speakers. You also get a comprehensive range of ergonomic adjustments.
Although the £180 price doesn't put this screen anywhere near the budget category, it's not a huge premium either. If you're after a gaming screen that hits the main sweet spots then the AOC 24G2U is well worth buying.

The AOC 24G2U is available from Overclockers UK for £179.99.
Pros:
Excellent colour accuracy, and even better when calibrated.
144Hz and FreeSync 2.
Good range of presets, including for gaming.
Useful gaming OSD options.
Plenty of ergonomic adjustment.
Four-port USB 3.0 hub.
Reasonable price.
Cons:
Questionable colour uniformity.
No USB-C connection.
Odd gamma presets.
KitGuru says: The AOC 24G2U provides some solid gaming features and great colour accuracy for a reasonable price.