Another day, another Cray. The HP supercomputer specialist subsidiary just signed another big contract on UK soil. Cray's latest supercomputer will be handed to AWE, Atomic Weapons Establishment, a company contracted by the UK government responsible for providing and maintaining warheads.
Only last month, Cray was chosen by the UK government to build Europe's most powerful supercomputer, the ARCHER2. Now it seems that Cray just landed a new customer in the UK. AWE has decided on the Cray Shasta supercomputer system to "support security and defence of the U.K". The company's Shasta system was built for the exascale-era, but with TCO (total cost ownership) in mind, claiming to have the best "for a system across five years".
The supercomputer named Vulcan will have a single Shasta supercomputer expected to achieve more than 7 petaflops. It will include the Cray Slingshot interconnect, ClusterStor Lustre storage, and will be powered by AMD EPYC 7542 processors. With these specifications, it's possible to "offer nearly 100 gigabytes per second of I/O performance."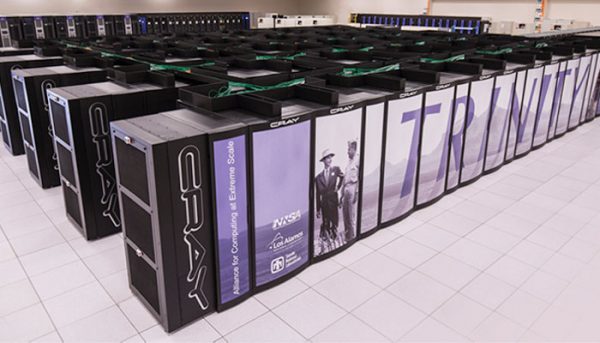 The Vulcan will be used by AWE to maintain the UK nuclear deterrent, just as it's been doing for more than 60 years. The supercomputer will be built to "underpin the vast majority of our science-based programs", said Andy Herdman, head of HPC at AWE. As determined by the Comprehensive Nuclear Test Ban Treaty, which prohibits the emission of nuclear yield, AWE will be "verifying the safety and reliability of nuclear warheads" through the previously mentioned programs, planned to be hosted on Vulcan.
Discuss on our Facebook page HERE.
KitGuru says: This is the second contract in a short span of time for Cray. First the ARCHER2, and now the Shasta, always alongside AMD and its Epyc CPUs. It seems that a trend is starting in the HPC market, and Cray together with AMD may be the culprits.