Our main test involves using a DataColor Spyder Elite 5 Colorimeter to assess a display's image quality. The device sits on top of the screen while the software generates colour tones and patterns, which it compares against predetermined values to work out how accurate the screen is.
The results show –
A monitor's maximum brightness in candelas or cd/m2 at various levels set in the OSD.
A monitor's contrast ratio at various brightness levels in the OSD.
The brightness deviation across the panel.
The black and white points
The colour accuracy, expressed as a Delta E ratio, with a result under 3 being fine for normal use, and under 2 being great for colour-accurate design work.
The exact gamma levels, with a comparison against preset settings in the OSD.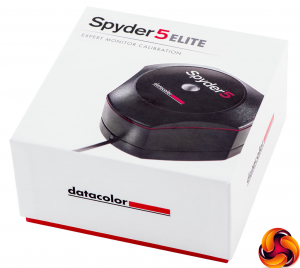 We first run this test with the display in its default, out-of-the-box state, with all settings on default. We then calibrate the screen using the Spyder software and run the test again.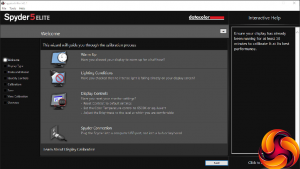 We always test the display subjectively on the Windows desktop, using it for general tasks such as browsing and word processing, and with games as well, even if the display is not intended solely for that purpose. We pay careful attention to any artefacts, ghosting or motion blur, and enable any gaming specific features, such as adaptive-sync settings like G-Sync, using a compatible graphics card in our test PC.
In the case of the ASUS, we performed the primary testing at the native 3,440 x 1,440 resolution in the default Standard preset mode. Our test system was equipped with an NVIDIA Quadro K2200.
The Gamut is a little disappointing. You get 100 per cent of sRGB, but only 78 per cent of AdobeRGB. It's not a bad result, but Samsung's CF791 scores notably higher, thanks to its Quantum Dot technology.
Brightness uniformity is very disappointing, with the edges as much as 20 per cent less bright than the centre.
Colour uniformity is also behind the Samsung CF791, but this is not as pronounced as the brightness.
Brightness goes up in a uniform manner as you increase the setting, although it doesn't reach the specified 300cd/m2. Black level also increases quite a lot as you go beyond 25 per cent brightness, whilst contrast drops from a rather insane 36,190:1 at zero brightness to a still good 1,030:1 at 100 per cent brightness.
The White Point is reassuringly locked to 8000K from 25 per cent brightness upwards, showing a good stability.
The Splendid presets are extremely varied, which we think really is splendid. Most are pretty cool in white point terms. The sRGB option drops the brightness to 175.4cd/m2, the white point to 7100K and the contrast to 790:1. Scenery is the brightest at 256cd/m2, although still off the rated 300cd/m2, and has a cooler white point at 8100K.
Theater goes for a very cool 10100K white point, whilst the Game and Night View modes appear identical. Reading drops the brightness right down, as well as the contrast, with a much warmer 5700K white point. The Darkroom preset uses just 48.7cd/m2 brightness – around 10 per cent setting – and has extremely high contrast of 48,660:1, but a fairly regular 8000:1 white point. It's clearly intended for use in a very dark darkroom.
You're stuck with the single gamma option, but it sits pretty close to 2.2 in Standard preset mode, which is appropriately mid-range.
The MX34VQ is a mixed bag in most of the tests, but one area it totally nails is colour accuracy. The average variance of 1.1 is extremely good, and actually beats the factory calibrated Samsung CF791. This is a very faithful monitor in terms of colour, which is what you would hope for since its Designo name implies it's for professional usage.
Nevertheless, we still wanted to see if there was more available, so next up we used the Spyder to calibrate the screen ourselves.
No change to gamut at all, with 100 per cent sRGB and 78 per cent AdobeRGB.
The Tone Response has changed, moving up to 2.4 instead of the 2.2 in default Standard mode.
Colour accuracy has slipped a little to 1.36. This is still a great score, but again shows that factory settings can often now be better than trying to adjust things yourself.
We also tried the Ghosting Test at www.testufo.com and found that there was some sign of ghosting, even at 100Hz. The Trace Free setting did help with this a little (although it is already on 80/100 by default), but couldn't reduce it completely. Nevertheless, we tried a few games and didn't find the ghosting issue too negative for the experience. It's pretty common in most non-TN screens after all, and isn't particularly bad with this one, although you can see it if you try.
Overall, the MX34VQ is an impressive monitor, apart from the brightness uniformity, with particularly strong colour accuracy. It's behind Samsung's CF791 in most other areas, though.