Our main test involves using a DataColor Spyder Elite 5 Colorimeter to assess a display's image quality. The device sits on top of the screen while the software generates colour tones and patterns, which it compares against predetermined values to work out how accurate the screen is.
The results show –
A monitor's maximum brightness in candelas or cd/m2 at various levels set in the OSD.
A monitor's contrast ratio at various brightness levels in the OSD.
The brightness deviation across the panel.
The black and white points
The colour accuracy, expressed as a Delta E ratio, with a result under 3 being fine for normal use, and under 2 being great for colour-accurate design work.
The exact gamma levels, with a comparison against preset settings in the OSD.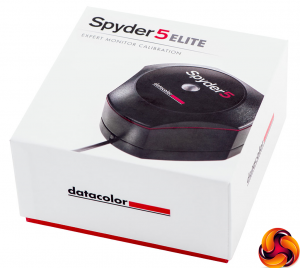 We first run this test with the display in its default, out-of-the-box state, with all settings on default. We then calibrate the screen using the Spyder software and run the test again.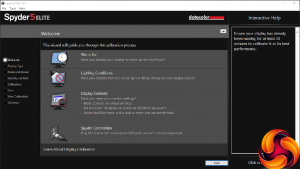 We always test the display subjectively on the Windows desktop, using it for general tasks such as browsing and word processing, and with games as well, even if the display is not intended solely for that purpose. We pay careful attention to any artefacts, ghosting or motion blur, and enable any gaming specific features, such as adaptive-sync settings like G-Sync, using a compatible graphics card in our test PC.
In the case of the PG258Q, we performed the primary testing at the native 1,920 x 1,080 resolution in the default preset mode, which turned out to be Racing. We also left the monitor at 60Hz rather than the top 240Hz because higher refresh rates can affect colour performance. Our test system was equipped with an NVIDIA Quadro K2200.
The gamut is not particularly outstanding with 98 per cent of sRGB and 76 per cent of AdobeRGB. Most monitors we test at least achieve 100 per cent of sRGB.
Brightness uniformity across the screen isn't bad at all, with a variance of just over 5 per cent at the middle left and right, 5 per cent at the top, and less elsewhere.
The good brightness uniformity is matched and even exceeded by decidedly uniform colours across the range of brightnesses from 50 to 100 per cent.
The brightness goes up uniformly with each 25 per cent segment, and reaches well beyond the rated 400cd/m2 at 100 per cent. Until you get below 25 per cent brightness, the contrast is entirely uniform at 740:1 – this was with contrast set to 50 per cent. The white point is pretty uniform, too, registering as 6500K up to 50 per cent brightness, and 6600K above that.
There's a fair bit of variance between the presets, all of which ASUS calls GameVisuals even though some of them aren't for gaming. The Scenery mode goes well beyond the 400cd/m2 brightness rating of the screen, with a reading of 505cd/m2. The actual game presets all exceed 400 as well, although not by so much – around 429cd/m2 in each case. They also all offer 750:1 contrast and a 6600K white point, so obviously the changes they make are elsewhere.
The Scenery mode has similar contrast and white point, but a higher black point. Cinema mode has a reduced brightness of 321.2cd/m2, with a lower contrast of 560:1 and a much cooler, bluer white point of 9900K. The sRGB mode is the dimmest of all, with 225.7cd/m2 brightness and a middling 680:1 contrast, but the same white point as the gaming modes.
There are three Gamma settings – 1.8, 2.2 and 2.4, but strangely no 2.0. The 1.8 setting seems to be a perfect 1.9, the 2.2 setting a nearly perfect 2.3, and 2.4 registers as 2.6. So the gamma levels are rated lower than their actual values.
The average score of 2.1 for colour accuracy isn't bad for a non-calibrated monitor. But could a few adjustments make this even better? We used the Spyder to calibrate and then retested in the key areas.
The colour gamut remains unchanged at 98 per cent of sRGB and 76 per cent of Adobe RGB.
We had left the gamma on the 2.4 setting, and this was now showing as 2.5, which was a little closer to the value it was supposed to be.
Colour accuracy was already good, and with calibration it dropped to a very impressive 0.89 – one of the best scores we have seen. Despite being a TN panel, this is clearly a high quality piece of hardware.
Overall, image quality is excellent, with just the gamut marring an otherwise impressive showing in all our other analytical tests.
With the monitor calibrated, we switched to 240Hz and G-Sync to try out some games, and the results were a total pleasure. We tried some older games that could run at high frame rates and were pleasantly met with super-sharp frames that had no hint of tearing or motion blur.