Our main test involves using a DataColor Spyder Elite 5 Colorimeter to assess a display's image quality. The device sits on top of the screen while the software generates colour tones and patterns, which it compares against predetermined values to work out how accurate the screen is.
The results show –
A monitor's maximum brightness in candelas or cd/m2 at various levels set in the OSD.
A monitor's contrast ratio at various brightness levels in the OSD.
The brightness deviation across the panel.
The black and white points
The colour accuracy, expressed as a Delta E ratio, with a result under 3 being fine for normal use, and under 2 being great for colour-accurate design work.
The exact gamma levels, with a comparison against preset settings in the OSD.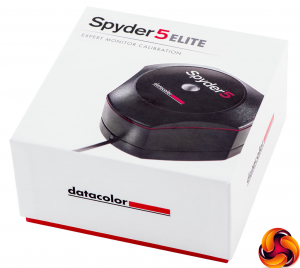 We first run this test with the display in its default, out-of-the-box state, with all settings on default. We then calibrate the screen using the Spyder software and run the test again.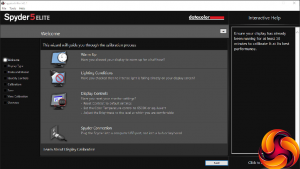 We always test the display subjectively on the Windows desktop, using it for general tasks such as browsing and word processing, and with games as well, even if the display is not intended solely for that purpose. We pay careful attention to any artefacts, ghosting or motion blur, and enable any gaming specific features, such as adaptive-sync settings like G-Sync, using a compatible graphics card in our test PC.
In the case of the Philips, we performed the primary testing at the native 3,840 x 2,560 resolution in the default mode with presets off, apart from during the section that actually tests presets. We left the monitor at 60Hz, which is the maximum in 4K. Our test system was equipped with an NVIDIA Quadro K2200.
Surprisingly for an IPS panel, gamut is not a strong point for the BDM4350UC. It manages just 96 per cent of sRGB and 71 per cent of AdobeRGB. These aren't bad figures, but we often see better.
Brightness uniformity, however, is commendable, with nothing over 5 per cent difference in any location. This screen maintains good brightness levels right across its huge area.
Colour uniformity is also decent, although not as good as some premium displays we've tested recently, with a maximum DeltaE of 5.8.
Brightness levels increase quite uniformly as the setting goes up, although the recorded value at 100 per cent is quite a bit below the 300cd/m2 rating, at 230cd/m2. Contrast and black levels also increase with brightness, but the white point is reassuringly either 7100K or 7200K.
The SmartImage presets provide a useful variation in settings. The Office mode offers a reasonably bright 191.2cd/m2, 620:1 contrast and fairly cool 7,300K white point. Photo mode ups the brightness to 228.9cd/m2, with a slightly increased 660:1 contrast, but a similar 7,200K white point. Movie mode keeps things bright at 214.5cd/m2, and ups the contrast further to 690:1, but opts for a cooler 8700K white point.
Game mode has a similar 216.5cd/m2 brightness and 640:1 contrast, but a very cool 13,000K white point – one of the highest we have seen on a monitor. Economy mode, unsurprisingly, drops the brightness right down to 101.9cd/m2 and contrast to 530:1, but maintains the 7100K white point similar to Office or Photo modes. SmartUniformity is also fairly low brightness, offering 117.9cd/m2, with very low 340:1 contrast but very cool 12,800K white point.
We have included the Off setting here to show how the default mode used for most of our testing compares to the presets. It appears to be almost identical to Photo mode.
At default settings, the gamma modes are almost completely as advertised. The 1.8 and 2.0 options are spot on, whilst 2.2 and 2.4 are only 0.01 out. The only one that isn't so accurate is 2.6, which was recorded as 2.7 in our test. Nevertheless, it's great to see that the gamma ratings are so close to their number values.
Colour accuracy is also very commendable, at 2.06. You can clearly take this screen out of the box and get a good level of fidelity.
However, as usual we wanted to see if we could improve on this value, so we calibrated the screen using the Spyder to find if this could improve matters.
The gamut remained unchanged, with 96 per cent of sRGB and 71 per cent AdobeRGB.
At the 2.2 setting, the gamma has now gone up to 2.4, which is a mild disappointment.
However, what wasn't a disappointment was the improved colour accuracy of 0.92, which is one of the best we've seen. Clearly a bit of tweaking can make the BDM4350UC into a very faithful colour reproducer indeed.
We also tried some games, but you will need a seriously powerful graphics card (or old, undemanding game) to get good frame rates at 4K. Dropping down the resolution of course improved things, but there isn't much point buying a 43in 4K screen to run it at a resolution below this. We wouldn't really suggest this monitor if your main activity is PC gaming, although for 4K console use it could be very handy indeed.
Overall, the Philips BDM4350UC delivers commendable results. The gamut is the only real chink in its armour. This isn't a screen for high-resolution PC gaming, but for multimedia or professional work such as image editing, video production, or 3D content creation, it has plenty on offer.