Our main test involves using a DataColor SpyderX Pro Colorimeter to assess a display's image quality. The device sits on top of the screen panel surface while the software generates colour tones and patterns, which it compares against predetermined values to work out how accurate the screen is.
The results show –
A monitor's maximum brightness in candelas or cd/m2 at various levels set in the OSD.
A monitor's contrast ratio at various brightness levels in the OSD.
The brightness deviation across the panel.
The black and white points.
The colour accuracy, expressed as a Delta E ratio, with a result under 3 being fine for normal use, and under 2 being great for colour-accurate design work.
The exact gamma levels, with a comparison against preset settings in the OSD.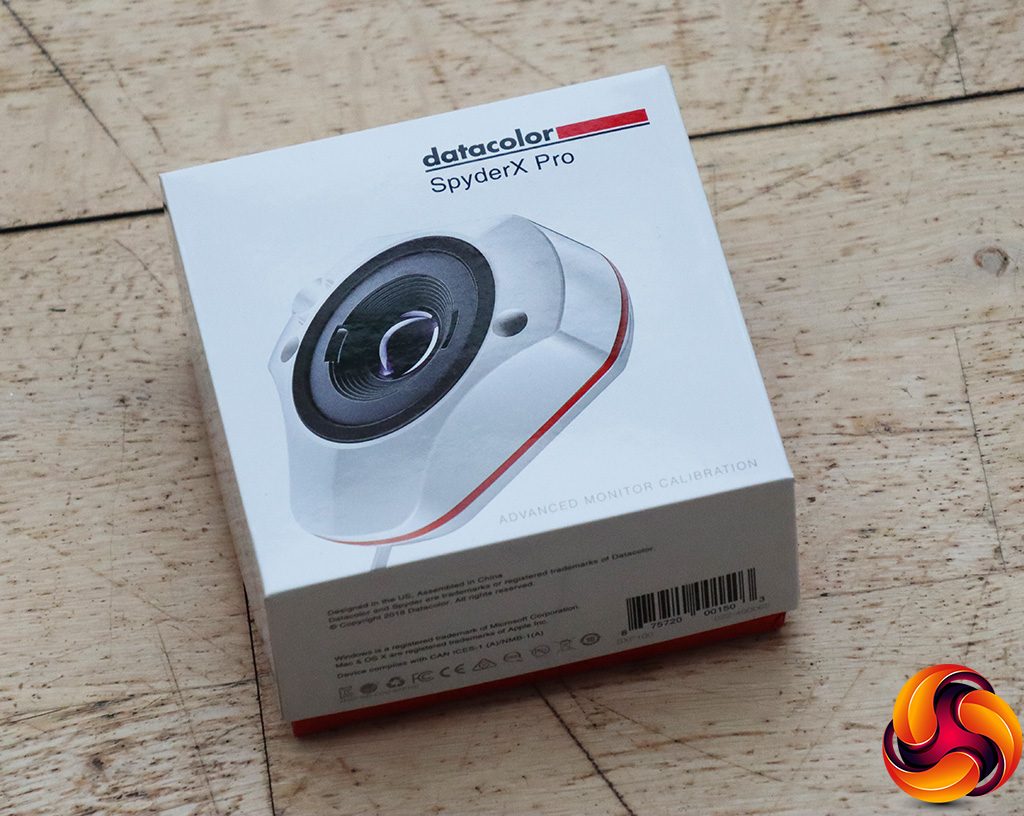 We first run this test with the display in its out-of-the-box state, with all settings on default. We then calibrate the screen using the SpyderX software and run the test again.
We always test the display subjectively on the Windows desktop, using it for general tasks such as browsing and word processing, and with games as well, even if the display is not intended solely for that purpose.
We pay careful attention to any artefacts, ghosting or motion blur, and enable any gaming-specific features, such as adaptive-sync settings like G-Sync or FreeSync, using a compatible graphics card in our test PC.
We performed the quality tests on the Philips Brilliance 439P9H at its native 3,840 x 1,200 resolution in the default mode, after resetting the OSD, which sets the refresh to 60Hz. Our test system was equipped with an AMD Radeon Vega Frontier Edition graphics card, which supports FreeSync.
Although the gamut doesn't live up to the Philips official specification, 100 per cent of sRGB, 86 per cent of AdobeRGB and 92 per cent of P3 are all very good figures.
Brightness uniformity is great along the top edge, not bad down the right-hand side, but not so impressive in the bottom-left corner. But it's nothing to worry about.
Colour uniformity is really good, particularly at 67 per cent brightness or lower.
This screen is rated at 450cd/m2 brightness, but that appears to be the value at the default 60 per cent level. At 100 per cent it hits much more – 561.5cd/m2 by our measurement. The contrast is also excellent, reaching 2100:1 at 75 per cent brightness. The white point does vary a little up the brightness range, however, starting at 6700K at zero per cent, to 7100K at 100 per cent.
There are quite a few OSD settings to play with, although most are aimed at work and general multimedia, further underlining that this is not a particularly gaming-focused screen. The default Off mode equates to 420.3cd/m2 brightness, 1980:1 contrast and a 7100K white point. EasyRead, on the other hand, is much brighter at 614cd/m2, with a little more contrast at 2170:1, and with a cooler 7600K white point. Office is very similar to Off, just a bit brighter at 457.1cd/m2, with a similar 2,020:1 contrast and the same 7100K colour temperature.
Photo is like a bright version of Off, running at 561.1cd/m2, but with exactly the same contrast and a mildly cooler 7200K white point. Movie is much cooler at 8300K, with a relatively bright 507.5cd/m2, and 1,990:1 contrast. Game uses the same 8300K colour temperature, but a less bright 376cd/m2, and the lowest contrast at 1,480:1. Economy mode, unsurprisingly, drops the brightness down to 191.4cd/m2 and uses a warmer 6900K white point, but with a reasonable 1,690:1 contrast.
LowBlue, unsurprisingly, uses the warmest 5900K white point, but is still very bright at 591.4cd/m2, and the highest contrast at 2,200:1. SmartUniformity keeps the overall brightness at the same level as Off at 420.2cd/m2, but with a much lower contrast of 1,570:1 and slightly cooler 7300K white point.
The 439P9H has a good range of Gamma modes, but they all read 0.2 above their official level, apart from 1.8 which reads as 1.9. This is still quite consistent, though, so you should be able to find a gamma that suits you.
Philips merely claims a "sub 2 delta" for colour accuracy, but we found the 439P9H performed much better than that, hitting an average of 1.24. It was still worth seeing if we could improve things via calibration, however.
Although the sRGB gamut remains at 100 per cent, the AdobeRGB gamut has dropped to 84 per cent and P3 to 90 per cent. But these are still good values.
We only retested the Gamma 2.2 option, which has dropped down a notch to 2.3, making it closer to its official value.
The colour accuracy wasn't bad to begin with, but now it's excellent. This isn't the best average deviation we've seen, but it's amongst the best. Anything below 1 is truly commendable.
Overall, there isn't much to fault with this screen's image quality. Perhaps a few niggles with brightness uniformity, but we rarely come across a screen that's much better. You can be sure of accurate colour, plenty of brightness, and great contrast thanks to the VA panel.
We also tried the 439P9H with more subjective assessments including video and photo editing, simple word processing, and some gaming. For the latter, we bumped the refresh up to 100Hz and made sure that FreeSync was enabled, which it was automatically. We then fired up our usual selection of comparison titles including CS:GO, Rainbow 6 Siege and League of Legends. These weren't quite as smooth as with the 144Hz monitors we have tested recently, but a game like LoL really benefits from having so much screen width.