Technology is constantly evolving but some things never change. Mechanical keyboards have been with us for so long now and yet, they are still largely considered to be the pinnacle of PC input solutions. So what keeps us coming back to this style of keyboard? Today we are looking towards the Ozone Strike Pro to find the answer.
Our Ozone Strike Pro sample shipped with Cherry MX Red switches which are actually quite new, having been introduced in 2008. However, you can also find this keyboard with Blue or Brown switches if you have a personal preference for either.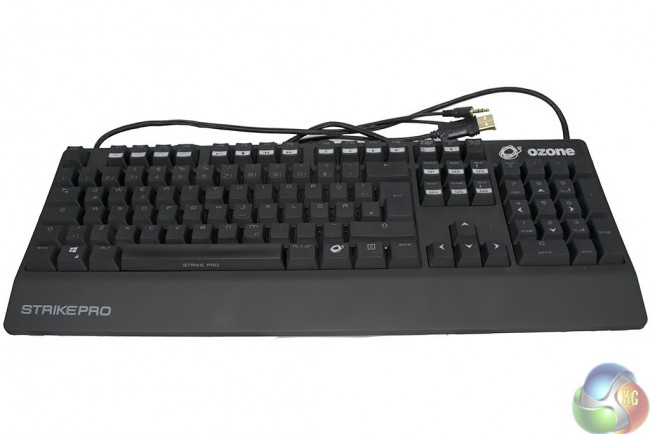 Cherry MX Red keys come with a low actuation force of 45 cN, which can help boost your response time in competitive games. So, is the Ozone Strike Pro a good choice for all gamers? Lets find out…
Specifications and features:
50 million keystrokes.
USB hub.
Audio ports.
30 macro configurations.
Cherry MX Red switches.
64KB on board memory.
non-customizable backlight.
Weight: 1300g.
Cable Length: 1.5m braded cable.