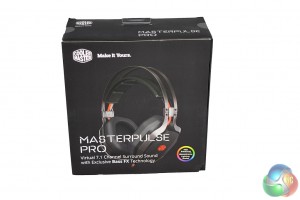 The MasterPulse Pro arrives in standard packaging with key features printed on the back of the box in multiple European languages. You can open the magnetic flap at the front to see the headset itself and the technical specifications.
The headset itself comes with an aluminium headband, which gives it a premium feel overall thanks to sturdy construction. This headset certainly feels built to last.
The ear cup cover with the Cooler Master logo can be easily removed, transforming this headset from a closed-back to an open-back design. This feature is key to Cooler Master's new 'Bass FX' technology.
The Masterpulse Pro features a floating headband, removing the need to adjust the headset for the size of your head manually. The ear cups come with leather padding, which will help create a decent seal around your ear and stop sound from leaking out. The amount of padding should also help offset any clamping pressure from the headset.
The in-line sound card gives you access to everything you would expect. You can quickly toggle virtual surround sound, adjust volume levels, adjust EQ or mute your microphone. Speaking of the microphone, you may have noticed that it is not pictured above at all. That is because Cooler Master has placed the microphone inside the headset itself, so it won't be getting in your way at all.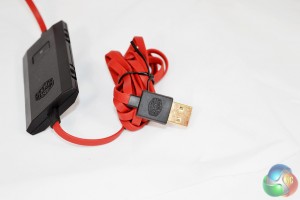 Finally, one of the most significant changes between the MasterPulse and the new Pro version is the interface. The Pro has made the switch over to USB. Cooler Master has also opted to use a flat cable to avoid tangles. However, this also means that the cable is rarely straight and will often curl up, which can also be frustrating, so it isn't a perfect solution.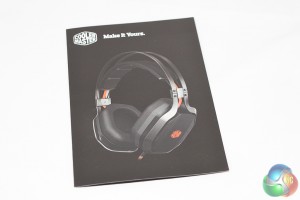 There is also a manual included in the box too. However, it is a little light on details; for instance, it doesn't list what the three different EQ modes are for the in-line controls.