Overall, Cooler Master's MasterPulse Pro is a solid gaming headset all around, from the metal construction and 44mm headphone drivers, down to the feature set and general comfort. It manages to keep things simple, with a plug and play design, while also delivering great sound quality that stands up well to the competition.
The floating headband means that this headset should fit comfortably on just about anyone. It may take a day for the clamping pressure to loosen up a bit but after that, it is smooth sailing. The metal construction is also a huge plus – it is clear these headphones are built to last. The use of metal over plastic also means no creaking noises to break immersion. I imagine a headset like this would work quite well coupled with the HTC Vive.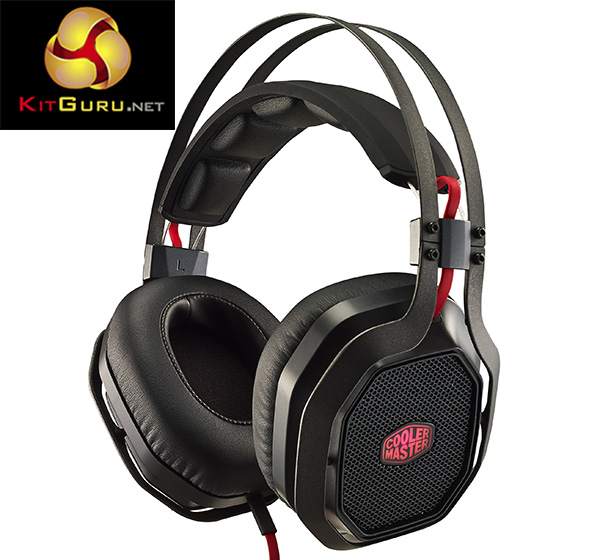 I may not have enjoyed all of the EQ profiles pre-programmed into the in-line controller, but I did find the 44mm drivers more than capable of producing well-rounded audio on their own without these additional tweaks. These headphones can also get quite loud, which may appeal to some.
Cooler Master's patented Bass FX feature works well. Normally when you set out to buy a new pair of cans, you need to make the decision between an open or closed back design before handing over your money. With Bass FX, you can switch and change around whenever you please. Cooler Master is also putting out resources to allow anyone to 3D print their own replacement covers for the ear cups, which is a neat touch.
Overall, I am very impressed. The microphone might not be the best, but it isn't the worst either. This headset makes up for the slightly lacking microphone quality with solid construction and good audio quality.
Cooler Master's MasterPulse Pro headset goes on sale in Europe starting from today. You should be able to find one at retail soon for around £84.99.
Discuss on our Facebook page HERE.
Pros:
Well-rounded sound.
Metal construction is fantastic.
Bass FX gives users more choice.
Comfortable.
Cons:
KitGuru Says: The Cooler Master MasterPulse Pro headset delivers excellent, well-rounded audio and build quality that puts some other gaming headsets to shame. It is certainly worthy of a purchase.