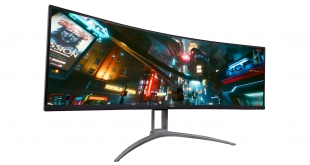 Ultrawide monitors are becoming increasingly popular, with more and more manufacturers releasing 21:9 screens with high quality panels and ever-increasing refresh rates. But what if 21:9 just isn't enough for you? That's where the AOC AGON AG493UCX comes in. With a resolution of 5120×1440, this screen offers a 32:9 aspect ratio and a panel size of 49 inches, so it is certainly not for the faint of heart. What's it like to use, and is it any good? Let's find out.
Watch via our Vimeo channel (below) or over on YouTube at 2160p HERE
I've been using 21:9 screens for the last year or so, which already makes me a fairly late convert to the trend of ultrawide screens. The AOC AGON AG493UCX really does take things to the next level however, offering almost 50% more horizontal pixels than your typical 3440×1440 monitor. In fact, the 5120×1440 resolution over the 49 inch panel size gives an experience which is roughly equivalent to two 27in QHD (2560×1440) screens side by side.

The form-factor isn't the only thing of interest though. The AG493UCX also promises the high levels of contrast you'd expect from a VA panel, while it's also outfitted with a 120Hz refresh rate and VESA DisplayHDR 400 certification. Priced at £899 here in the UK, we find out whether or not this screen is worth buying.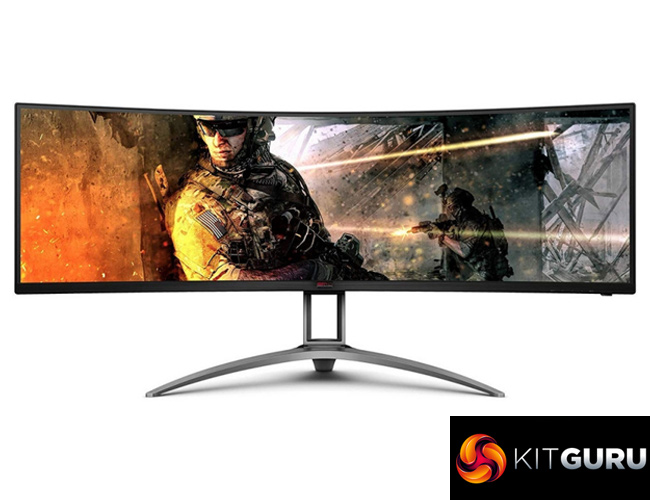 Specification:
Monitor colour: Black
Screen size (inch): 49 inch
Resolution: 5120×1440
Refresh rate: 120Hz
Response time (GtG): 4 ms
Response Time (MPRT): 1 ms
HDR: Vesa Certified DisplayHDR™ 400
Panel Type: VA
Sync Range: 48-144
Sync Technology: FreeSync Premium Pro
Backlight: WLED
sRGB Coverage (%): (CIE 1931) 121
Aspect ratio: 32:9
Brightness (typical): 550
Contrast (dynamic): 80M:1
Pixels per Inch: 108
Contrast (static): 3000:1
Pixel Pitch: 0.2331
Active Screen Area (HxW): 1193.472(H) x 335.664 (V) mm mm
Viewing angle (CR10): 178/178 º
Display Colours: 16.7 Million
Bezel Type: Frameless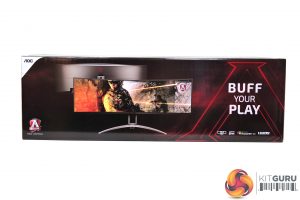 The AOC AGON AG493UCX ships in a dark box, with a large image of the screen visible on the front, next to the words 'buff your play.'
The first thing you need to know about this screen is just how large it is. The 49in panel means, from edge to edge, the AG493UCX measures about 1.2m across, so you will certainly need a desk large enough to house it comfortably.
As for the actual styling of the screen though, it is relatively understated – I think AOC wisely decided having a screen of this size and aspect ratio was enough of a statement on its own, without adding loads of RGB lighting and other 'gamer-y' design elements. We can see a bezel-less approach to the top and sides of the screen, while there's a 15mm chin at the bottom with a brushed effect.
On the back, we can see a small red AGON logo above the stand, but other than that and a horizontal line going across the rear panel, it's otherwise plain.
The included stand mounts using a VESA 100 system, so swapping it out for a custom arm or stand is easily done. However, we get up to 100mm of height adjust, swivel 15.5 degrees left and right, as well as tilt from 3.5-13.5 degrees with the included stand, so I'd say that is pretty good going.
It's also good to see a healthy set of inputs. There's 2x HDMI 2.0 and 2x DisplayPort 1.4 connectors, as well as 1x USB-C which carries a DisplayPort signal. Next to the video inputs we find 1x USB upstream port, and then three downstream ports, the yellow one being 'always on'. Thanks to integrated KVM hardware, it's even possible to hook up a keyboard and mouse and share them between two systems connected to the USB-C and DisplayPort 2 ports. Lastly, we can see 1x 3.5mm audio jack, and a pair of 5W speakers.
Under the right hand edge of the screen we can note five buttons which can be used to control the OSD. However, as we see on the next page, a remote control is also included which is much easier to use than these buttons.
While the AG493UCX does indeed have five buttons to navigate the OSD, AOC wisely decided that using such a method on a screen this large is somewhat ungainly, so the vast majority of the time you will want to use the included remote control. This makes navigating the OSD very simple, with each screen telling you exactly how to go forward and back, and of course select your desired setting, as you are going through them.
It also has dedicated buttons for the brightness and speaker volume, as well as input select and direct access to AOC's game mode presets.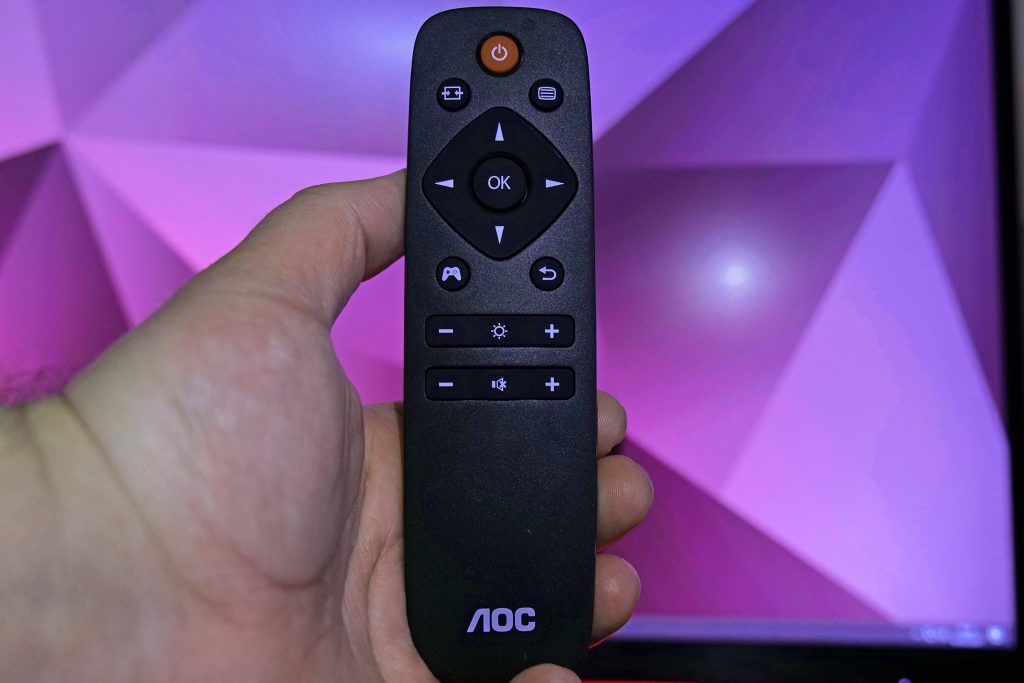 The OSD itself is split into six sections – Game Setting, Luminance, Image Setup, Color Setup, Extra, and OSD Setup:
I can't really fault how AOC has done this. All the key settings are easily accessible, and if you're like me, the thing you'd want to change most is the brightness, which can be done directly from the remote without entering the OSD itself. There's also a handful of gamer-centric features like an on-screen crosshair and shadow control to brighten dark areas. My only initial gripe was that the OSD itself is positioned right against the right edge of the screen, which on a 49in panel, does require a fair bit of neck movement – but thankfully the OSD position is adjustable.
In sum, the OSD gets the job done quickly and without fuss, so I really can't complain at all.
Our main test involves using a DataColor SpyderX Colorimeter to assess a display's image quality. The device sits on top of the screen while the software generates colour tones and patterns, which it compares against predetermined values to work out how accurate the screen is.
The results show –
A monitor's maximum brightness in candelas or cd/m2 at various levels set in the OSD.
A monitor's contrast ratio at various brightness levels in the OSD.
The brightness deviation across the panel.
The black and white points.
The colour accuracy, expressed as a Delta E ratio, with a result under 3 being fine for normal use, and under 2 being great for colour-accurate design work.
The exact gamma levels, with a comparison against preset settings in the OSD.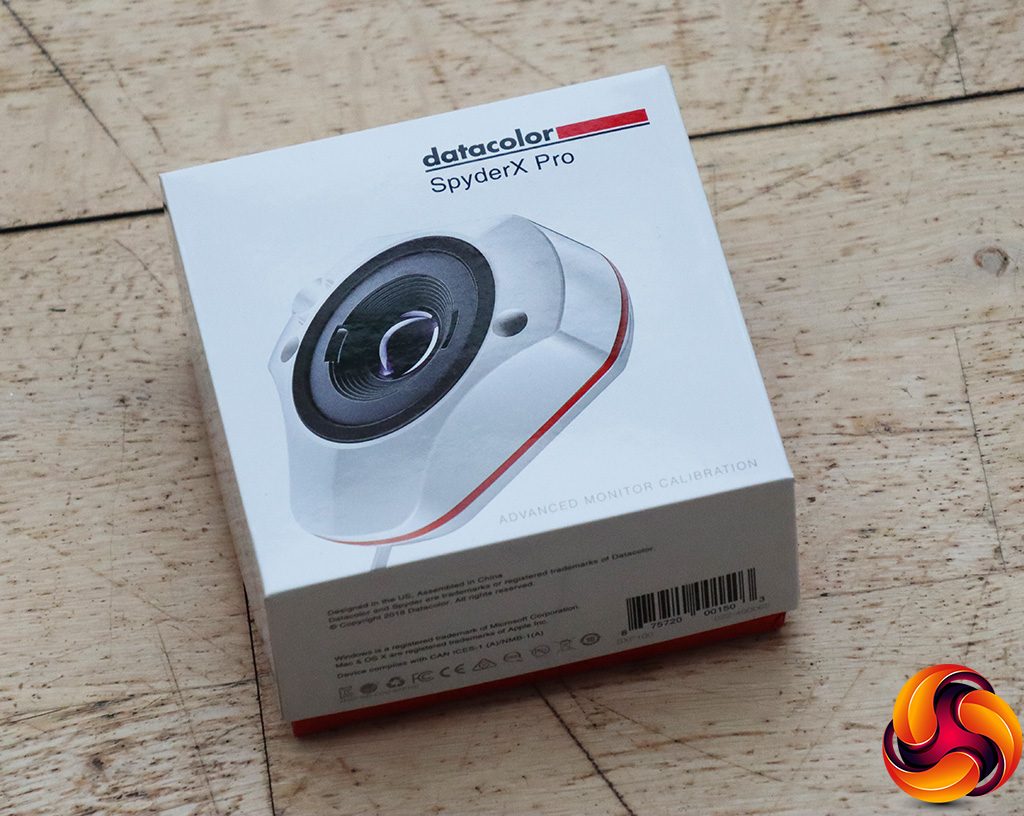 We first run this test with the display in its default, out-of-the-box state, with all settings on default. We then calibrate the screen using the Spyder software and run the test again.
Pre-calibration
Starting with our gamut coverage, we get decent enough results from this panel. 100% sRGB coverage is reported, as we would expect, while we also see 87% AdobeRGB and 93% of the DCI-P3 space. The latter two results aren't the best we've ever seen, but as this is an Agon-series (gaming oriented) screen, the results are good enough.
Overall colour uniformity is also decent, there is a bit of variation towards the top left corner, but nothing terrible at all.
Luminance uniformity is less impressive however, with up to 18% deviation reported. Larger screens usually struggle in this regard so it's not overly surprising, and in general use it's not something that I noticed – but it is measurable.
Next we come to brightness and contrast. Starting with the latter, it's great to see peak brightness hit 531 cd/m2, with the 50% setting offering 327 cd/m2. The only downside is the screen doesn't get overly dim, with 0% brightness still registering 128 nits.
As for contrast, AOC rates the AG493UCX at 3000:1, but using default settings the highest we saw was 2180:1 when using 100% brightness. We could get a bit more out of it when pushing the contrast setting within the OSD to its maximum figure of 100, the highest value now reported by our SpyderX hit 2530:1.
Next we come to gamma. Here there are three settings within the OSD – Gamma1, Gamma 2 and Gamma3. Gamma1 – the default setting –  reports an actual gamma value of 2.3, while Gamma2 and Gamma3 hit values of 2.1 and 2.5, respectively. This means none of the settings give us a gamma value of 2.2, which is the standard we'd be aiming for. It's also strange the value go from 2.3, to 2.1, then to 2.5 – but at least the steps of 0.2 are consistent (just muddled up.)
Lastly, colour accuracy is very good for the AG493UCX. We hit an average deltaE of 1.40, and while that isn't the best we have seen, it is still very good for a gaming-grade display.
Post-calibration
After calibrating the screen with our SpyderX, default contrast remained consistent. We were, however, able to hit a ratio of 2700:1 when manually cranking the contrast level to 100 in the OSD, which is an increase over the previous maximum value before calibration.
The gamut coverage has now got slightly worse – we still get 100% sRGB coverage, but AdobeRGB and DCI-P3 reporting is down 2% each. Gamma1, though, still reports a gamma value of 2.3.
Colour accuracy has improved however, with an average deltaE of just 0.94, which really is an excellent result.
System latency is a new addition to our testing, where we use Nvidia's Latency and Display Analyzer Tool (LDAT) to measure end-to-end system latency. LDAT itself is a photosensor which is placed on the monitor. It has an integrated mouse button, allowing it to measure the total time taken from mouse click, to an action happening on screen, which is done by measuring a change in luminance. This data is logged to a CSV file over USB, allowing for close analysis of the data.
As this is end-to-end system latency, we are not measuring only the processing/input latency of each monitor we test. However, we can standardise the test process so the monitor is the only variable. It also gives an insight into how different refresh rates and resolutions can affect end-to-end latency, which is of course highly relevant to your purchasing decision.
We use Rainbow Six Siege for this testing. The AG493UCX is only the second monitor we have tested with LDAT so we currently have limited data, but we will add to these charts as we review more screens.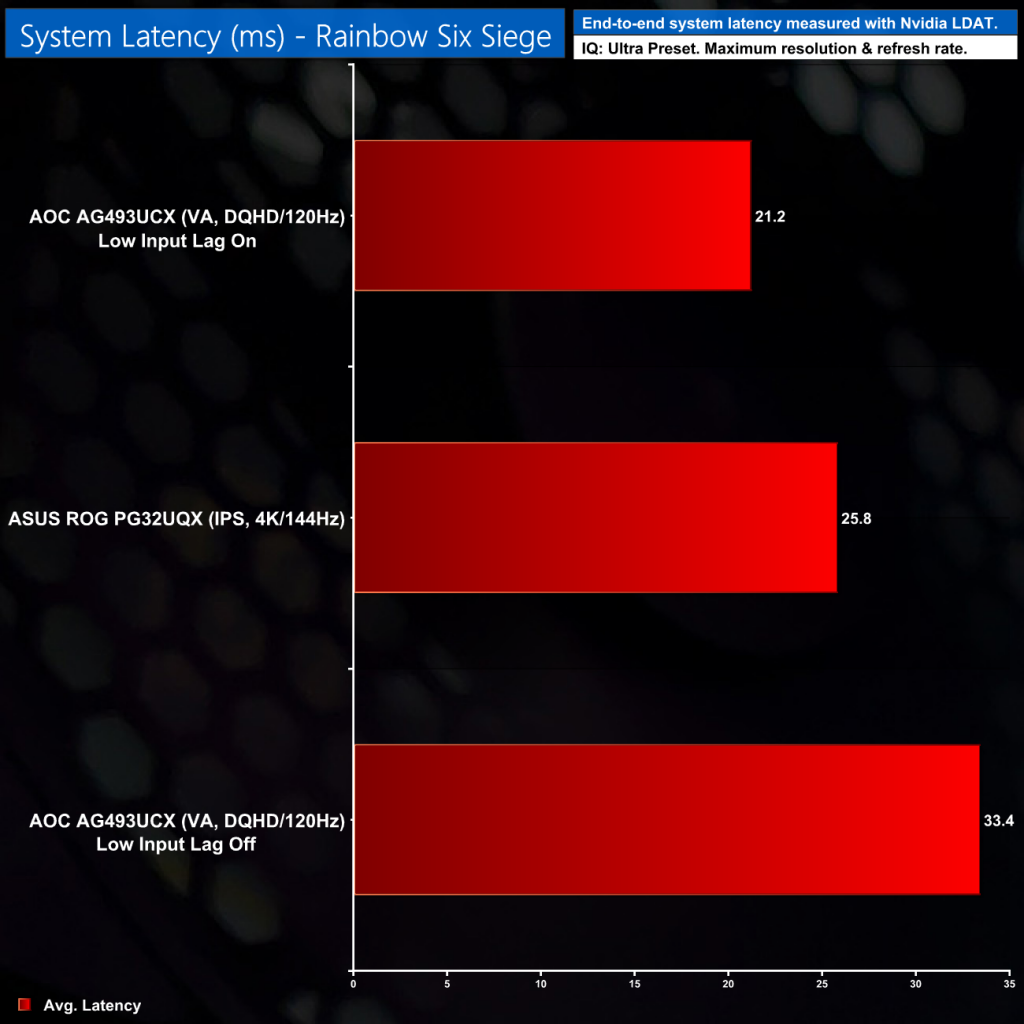 While we don't have any 'like for like' comparisons to use against the AG493UCX, the most interesting thing to draw from this data is how effective the monitor's Low Input Lag setting is. Enabling this results in a 12ms reduction to average latency, so it's definitely worth turning on.
Having never used a 32:9 screen before now, I really wasn't sure whether or not I'd enjoy using the AOC AGON AG493UCX. After a couple of weeks of use however, I can safely say it offers an excellent all-round experience.
For starters, the panel quality is very good. It offers 100% sRGB coverage, and also 87% AdobeRGB and even 93% DCI-P3. Factor in colour accuracy, which averaged below 1.0 when calibrated, and this screen could easily be used for a bit of colour-sensitive work when you're not gaming.
It is a gaming panel first and foremost, though, and thanks to the 32:9 aspect ratio, you get an experience unlike any other. I actually found it was most noticeable after switching back to a 16:9 display – it felt so square, and small, in comparison. You really do get used to the AG49UCX filling up almost all of your peripheral version, which makes it very hard to use anything else.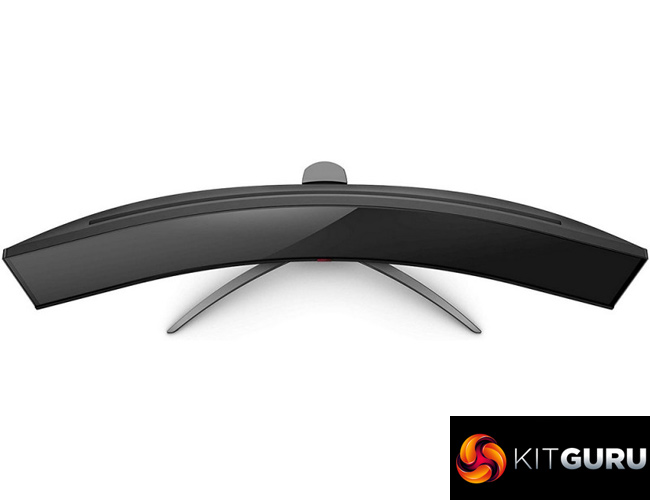 The one thing I would say about gaming on this screen, is that the response times aren't the best I have ever seen. It's absolutely fine for a VA panel, but even on the fastest overdrive setting, some ghosting is visible. If you are a competitive gamer who mainly plays twitch shooters, you may want to look elsewhere, but in my use – mostly playing slow-paced open world RPGs like Horizon Zero Dawn, it was absolutely fine and a joy to use.
My main gripe about this screen is it's weak HDR implementation. With just DisplayHDR 400 certification, the AG493UCX does not have any sort of local dimming, so it doesn't offer what I would call a 'proper' HDR experience that would certainly elevate the gaming experience to the next level. That's where AOC's competitors do better, with Samsung's CRG9 and Odyssey G9 both offering HDR1000.
That does mean both of those screens are more expensive than the AG493UCX however, with the CRG9 currently retailing for £1100 while the Odyssey G9 is closer to £1300. AOC is able to charge £899.99, so while it certainly isn't cheap, it is a less expensive way to experience a 5120×1440, 120Hz display.

The AOC AGON AG493UCX is available for £899.99 from Overclockers UK HERE.
Discuss on our Facebook page HERE.
Pros
Strong image quality.
Up to 530 nits brightness.
32:9 gaming is quite an experience.
One of the cheaper 5120×1440 screens going.
Plenty of display inputs.
Cons
DisplayHDR 400 is disappointing.
Some panel uniformity issues.
KitGuru says: Gaming on the AG493UCX is really quite special, and while this screen isn't perfect, it is going to be hard to switch back to a 16:9, or even 21:9, monitor.