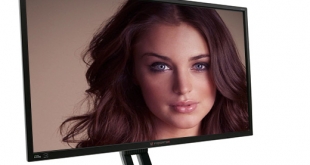 The Acer Predator XB321HK is a 32-inch, 4K monitor that uses a quality IPS LCD panel and includes Nvidia's G-Sync technology for smooth gaming performance. With its larger screen size it makes for an ideal way to really appreciate the benefits of 4K, compared to 27-inch monitors.
Just recently we looked at the 27-inch AOC AG271UG, which is another 4K screen, and although perfectly decent in many ways, it felt limited due to the screen's size. At 27-inches, you only got to appreciate its 4K resolution when gaming or interacting with pictures and videos. While working on your desktop all those pixels largely go to waste – unless your eyesight is so good that you can run the display at its full native resolution.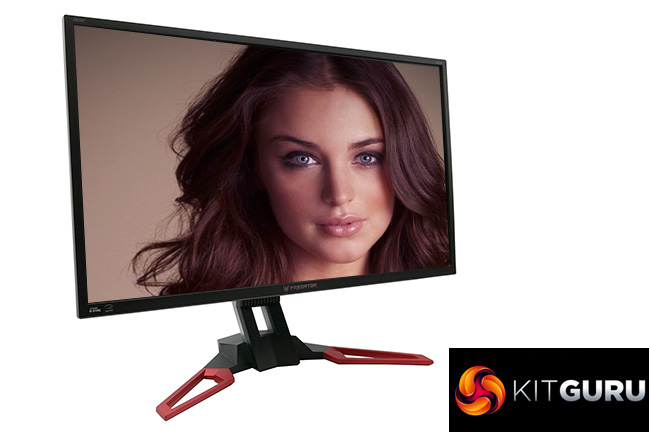 With a 32-inch screen like the Acer predator XB321HK, you get a much greater useable desktop space. Using Windows' Scale and Layout setting you can run this monitor at 125% and get the equivalent of a 3072 x 1728 resolution desktop. On a 27-inch screen where you need to scale by 150% to keep things readable you only get the equivalent of a 2560 x 1440 resolution.
This single factor significantly raises the appeal of a display like the XB321HK, but it's not the only thing it has going for it. Its 10-bit IPS LCD panel should provide great viewing angles and colour accuracy while a height adjustable stand makes it practical too.
In terms of gaming features, you're locked to a 60Hz refresh rate but G-Sync should ensure smooth, tear- and stutter-free gaming. It also boasts a 4ms response time, which is a bit quicker than typical older IPS displays.
Due to its size, 4K resolution, IPS panel and G-Sync, this monitor doesn't come cheap but for those wanting an ideal balance of practicality and image quality, it could be worth a look.
Specification:
Screen size: 32-inch, 16:9 aspect
Native resolution: 3,840 x 2,160
Refresh rate: 60Hz
Panel type: IPS
Contrast ratio: 1,000:1
Brightness: 350cd/m2
Response time: 4ms grey-to-grey
Display inputs: DisplayPort, HDMI
USB hub: USB 3.0, four ports
Tilt: Yes
Raise: Yes
Swivel: No
Pivot: No
Other: Speakers, headphone jack
VESA: Yes
Warranty: 3 years
Retail Price: £800 (inc. VAT)