There's going to be a lot of new tech on show for the next few days thanks to CES, but not all of it is applicable to a gaming, enthusiast audience like yourselves. Fortunately though, some of it is and one piece of tech that's caught out eye is the new Asus ROG Swift PG278Q (catchy right?) gaming monitor.
It's a 27 incher, with a WQHD resolution (that's 2,560 x 1440 to everyone that doesn't want to Google what resolution that stands for, myself included), a nice 120Hz refresh rate and an unnecessarily low 1ms response time. However more impressively than all that, it also supports Nvidia's upcoming Gsync technology, which is the big rival to AMD's Mantle tech. What it does is very different, but the end result is similar. By offering Vsync without a performance hit, Gsync tech essentially boosts frame rates, while improving image quality.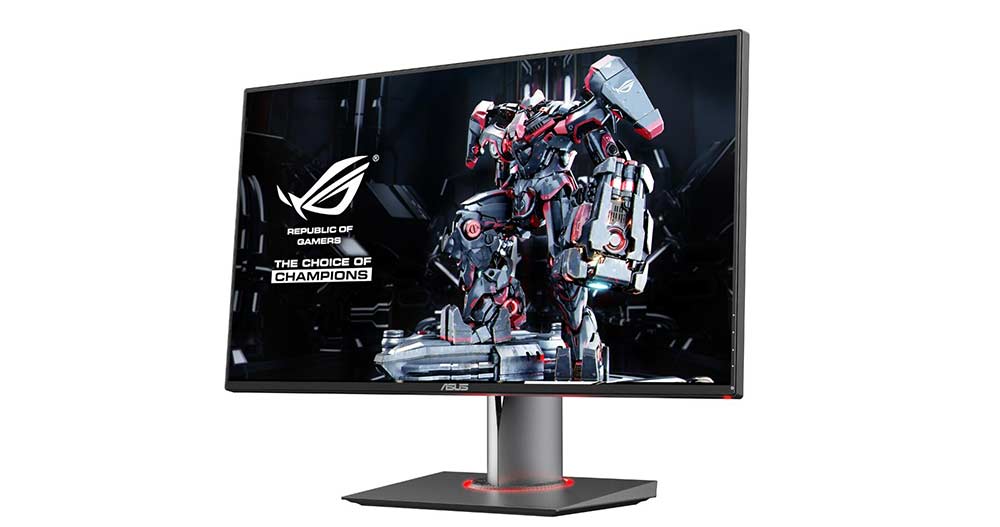 It also supports Asus' GamePlus, which lets you put your own crosshair on the screen in a game, meaning you customise what you look down as you shoot people, as well as a built in timer overlay for strategy and MOBA titles.
Input wise, you're looking at support for DisplayPort 1.2 and dual USB 3.0 ports. The former is required to support the higher resolution, but it does mean that you're restricted on how you connect it to your GPU.
The ROG Swift PG278Q is set for release some time in Q2 this year. No pricing information has yet been announced.
KitGuru Says: I really wish they'd start calling monitors something more exciting. All products in-fact. Does it really need to be named the Pg278Q? Call it that internally, but with the customers, call it the Eye Melter, or something.