Yesterday Sony made the big splash everyone was waiting for and unveiled its long-in-development, virtual reality headset. Called Project Morpheus, the headset combines headphones and an HD visual display, along with head tracking and compatibility with the PlayStation move controller.
Overall, Morpheus is very similar to the Oculus Rift Crystal Cove headset, substituting the LED tracking with Eye camera. The only big difference between them is that Morpheus has a set of headphones built in, whereas the Rift needs a separate set – though you can imagine that most PC gamers have a decent pair of headphones already.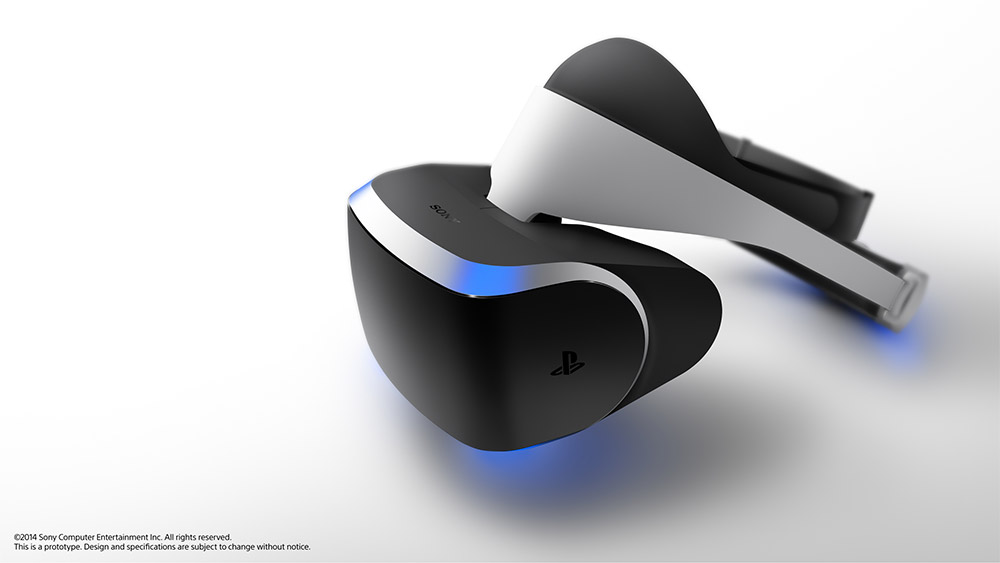 If this is what the prototype looks like, Morpheus already has a real aesthetic leg up on the Rift
The current prototype has the following specifications, though Sony did make it clear that these could change before a final, commercial release:
Display Method: LCD
Panel Size: 5 inches
Panel Resolution: 1920×RGB×1080 (960×RGB×1080 per eye)
Field of View: 90 degrees
Sensors: Accelerometer, Gyroscope
Connection interface: HDMI + USB
Function: 3D audio, Social Screen
Visitors to the Games Developer Conference this week will be able to trial Sony's new toy in games like Eve Valkyrie, Thief and some Sony demos like The Castle and the Deep, the latter of which sounds exciting: you get to watch different fish swim around from the "safety" of a shark cage.
KitGuru Says: Though Morpheus is specifically designed for use with the PS4 – giving Sony a potentially significant leg up against Microsoft and Nintendo – you have to imagine at some point it will be made compatible with Windows too – the need to directly compare this to the Rift is too strong.