Back when ASUS and Acer first announced their 4K/144Hz monitors at CES last year, we were told by our contacts to expect pricing to sit around the $2000 mark at launch. However, after the repeated delays these monitors faced, we were left wondering whether or not pricing plans had changed. Now we seem to have our answer, as the Acer Predator X27 went up for pre-order in the US, with a price tag of $1,999.99.
The Acer Predator X27 is now up for pre-order at Newegg in the US, and will cost $2,000. This isn't completely surprising, as emerging technology is always highly priced and we were given fair warning last year. Unfortunately, we don't know how this will translate to UK pricing, as there aren't any UK pre-order pages for Acer or ASUS at the time of publishing. However, I would expect pricing to end up being a 1:1 USD to GBP conversion, which has become quite common in the last couple of years. In a best case scenario, I can't see it being less than £1800.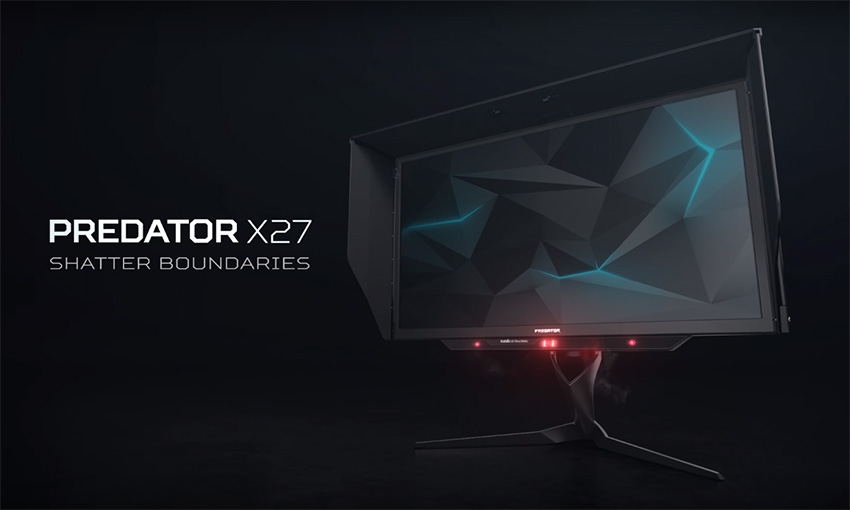 The Acer Predator X27 and ASUS ROG Swift PG27UQ are part of Nvidia's push to bring high refresh rate, 4K and HDR monitors to the market. Both use the same AU Optronics IPS panel, and are rated for a peak brightness of 1,000 nits for solid HDR performance.
Of course, these monitors also support G-Sync, and Nvidia's variable refresh rate module does tend to bump up monitor prices a bit.
KitGuru Says: We ran a poll on Twitter last week and found that while a good chunk of you would be willing to spend up to £1000 on a monitor like this, the majority wouldn't spend more than £500. With that in mind, the market for a $2000 gaming monitor is going to be very niche.