Considering the XM1 is Endgame Gear's first mouse, it is very impressive to see such a high quality peripheral that does the fundamentals very well.
This starts with the shape, and Endgame Gear has played it relatively safe as the XM1 is very similar to the SteelSeries Sensei and Kana, probably being closer to the Kana due to its slightly smaller size. This means it's a comfortable, symmetrical design that works very well for a claw or fingertip grip.
On top of that, the XM1 is very light, coming in at just 70g – making it one of the lightest mice on the market that doesn't have lots of holes cut into its shell. Making mice lighter and lighter is really becoming one of the biggest trends for mice manufacturers, so it's good to see another option hit the market for those who like to keep weight to a minimum.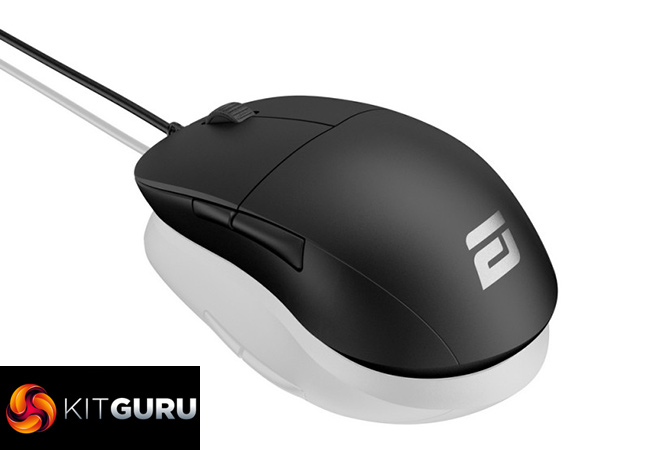 Other impressive features include the XM1's very light and snappy primary buttons, as well as the excellent scroll wheel with its clearly defined steps. The PMW 3389 sensor also worked flawlessly during my testing, while lift-off distance is as good as we'd expect.
Things aren't all perfect, though, and my main criticism is of the software – it is simply very basic with little functionality aside from setting DPI stages and adjusting LOD. At the very least, I'd like to be able to re-map buttons and set macros – but as things stand, this is not possible. I'm also not especially keen on how much of a fingerprint magnet the XM1's coating is, and while the rubber cable it ships with is perfectly fine, a shoelace cable would have been even better.
Overall though, for £53.99 the Endgame Gear XM1 is a great option to have. If you want a lightweight mouse with excellent buttons and a top sensor, this is well deserving of a place on your final shortlist.

You can buy the XM1 for £53.99 from Overclockers UK HERE.
Pros
Very light.
Comfortable symmetrical shape.
Excellent primary buttons.
Scroll wheel is top quality.
Well built despite its low weight.
PMW 3389 sensor.
Doesn't break the bank.
Cons
Software is very basic.
Shell coating shows up grease and natural oils very easily.
A shoelace cable would've been a good inclusion.
DPI button on the underside of the mouse won't appeal to everyone.
KitGuru says: The XM1 is a very competitive mouse from Endgame Gear – we look forward to seeing what they do next.