Overall, the MSI Clutch GM70 is a bit of a mixed bag.
On one hand, it sports the class-leading PMW 3360 sensor, excellent RGB lighting and interchangeable side grips. That last feature is particularly useful as it allows users to change the shape of the mouse to suit either ambidextrous, right or left-handed shapes.
However, on the other hand, I found using the Clutch GM70 to be difficult due to the side buttons. Given the mouse is ambidextrous (with no side grips attached, at least) it sports side buttons on both the left and right-hand sides. What's more, the buttons protrude a far way from the main body of the GM70.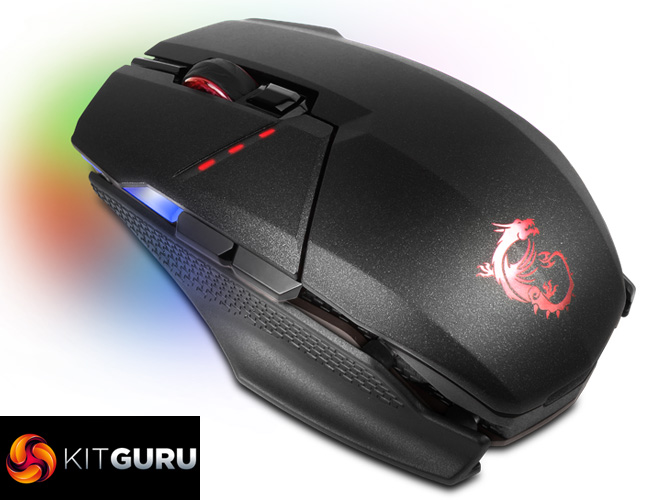 In practice, I found this meant my fourth-finger was always resting on those side buttons and it was really uncomfortable to use the mouse like that. I also found myself pressing those side buttons accidentally which is also not ideal.
Usually I wouldn't be too critical about a mouse's comfort as everyone has a preferred grip style and different sized hands. However, I do think the GM70's issue is more fundamental as there is just no way of holding the GM70 without coming into contact with those side buttons.
As such, I definitely feel that there is potential for the MSI Clutch GM70 to develop into a very successful gaming mouse. It has all the makings of a quality peripheral, the issue with the side buttons is just hard to look past and that really does let the mouse down.
We are waiting on a confirmed UK price but we have been told to expect pricing in the £80 region.
Pros
Excellent RGB lighting.
PMW 3360 sensor.
Interchangeable side grips.
Cons
Side buttons stick out and make the mouse uncomfortable to hold.
Quite heavy, at 142g, for a gaming mouse.
KitGuru says: If MSI can negate the comfort issues posed by the protruding side buttons, then there is a lot of potential for an excellent successor to the GM70. As it is, I just had a really hard time using it comfortably due to those side buttons.
Be sure to check out our sponsors store EKWB here