The Rival 700 is the flagship mouse in SteelSeries' line-up, and overall is it a good product.
For one, it is well-designed and it is very comfortable to use over extended periods, while it is also very easy to grip and hold-on to.
That said, I do think a mouse aimed at gamers could do with being a bit lighter, as the Rival 700 does weigh 135g. Personally, I would prefer to see a base weight of around 100g and have a removable weights system for fine tuning.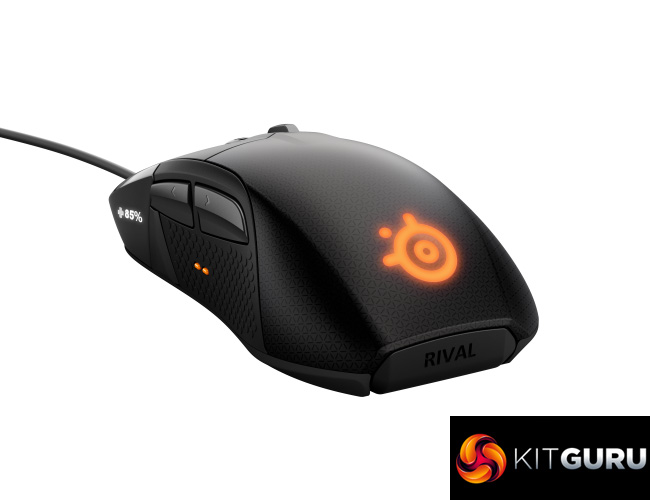 I still had a great time using the mouse day-to-day. It is comfortable and the sensor (PMW 3360) is excellent, so top marks there. The RGB lighting also looks very swanky indeed.
Two big features of the Rival 700 are the OLED display and the vibrating motor, so it definitely worth touching on those. In short, the OLED screen is a gimmick and honestly a waste of money – why would anyone take their eyes of their monitor while gaming to look at a tiny display on their mouse? That being said, the vibrating motor is very useful as you don't have to take your eyes of the screen, but you are still fed extra bits of information via quick buzzes from the mouse.
As such, I can definitely recommend the SteelSeries Rival 700, though I also think it could be improved with a few simple tweaks. Primarily, if SteelSeries ditched the OLED display – and in doing so, could cut the price by £10 or so – then we could be looking at a class-leading mouse. As it is, it is definitely still worth buying, particularly if you play CS:GO or DOTA 2 and want the advantage that the tactile alerts can give, but I can't help but feel SteelSeries has made a good mouse when it could have easily been a great mouse.

You can buy one from Overclockers UK for £74.99 HERE.
Discuss on our Facebook page, over HERE.
Pros
Very comfortable.
Easy to grip.
PMW 3360 sensor is class-leading.
Good RGB lighting.
Tactile alerts are very handy.
Cons
OLED display is a gimmick.
On the heavy side for a gaming mouse.
GameSense only supports 3 games.
KitGuru says: The Rival 700 is certainly a good mouse, with the tactile alerts from the vibrating motor being an innovative and genuinely useful feature. However, the OLED display is a gimmick and reduces the overall value of the mouse.