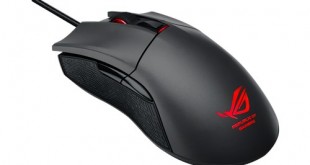 Most people are aware of mechanical keyboards these days, with their multiple switch options allowing a level of customisation that many other peripherals cannot match. But what if they could? That is one of the features that the ASUS ROG Gladius takes very seriously, giving you the chance to change its mouse feet, cable and even its left and right click switches. 
This is a no-nonsense mouse that is not trying to sell you a high DPI, but accuracy, comfort and hardware options. At least that is what the marketing material says.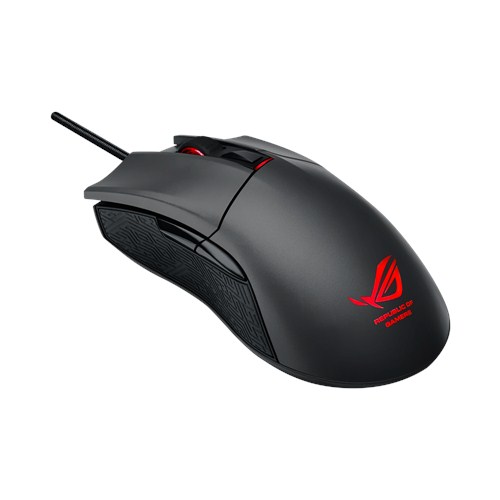 Specifications

Sensor: Optical, Avago ADNS-S3988
Weight: 116g
Sensitivity: 6400DPI
Compatible switches: Omron D2F Series switches: D2F, D2F-F, D2F-01, D2F-01F or -Omron D2FC Series switches: D2FC-3M, D2FC-F-7N, D2FC-F-7N(10M), D2FC-F-7N(20M)
Features
Ergonomically-designed for all right-handed grip types – ideal for FPS games.
Exclusive socket design for easy switch upgrades; includes 2 additional Japanese-made Omron switches.
Separate left and right buttons; with 2 specially-engineered, programmable 'slide-to-press' buttons.
Detachable cable and ROG travel pouch for storage and transport.
Built-in flash memory to save your favorite profile.
Exclusive ROG Armoury interface where you can program buttons, performance settings, lighting effects, and surface calibration.