Considering the Ozone Argon Ocelote World mouse bucks the trend and uses a laser sensor in a pro-gaming focused peripheral rather than the usual optical, I was impressed with its performance. It is accurate and fast, with smooth movements thanks to well placed mouse feet.
It also has a great build quality, with well placed side buttons, a solid feel to the whole frame and nice rubber thumb grips on the sides. It does not have the most in-depth back-end software and those that are not a fan of orange (especially LEDs) may want to look elsewhere, but you can at least turn the lighting off if you prefer it that way.
Other additional features like the braided cable were a nice addition and for those that like to be able to customise the weight and feel of their gaming rodent, the Ocelote World does give you the option of adding in up to another 18g of weight to its underbelly. It was not something I felt was necessary, but those with beefier forearms than me may prefer it that way.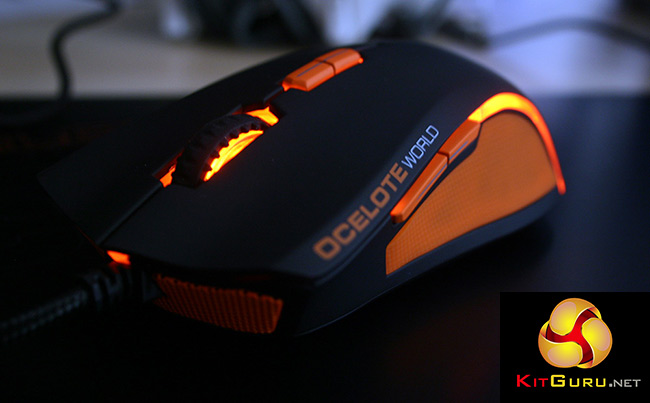 I actually find myself hard pressed to find anything negative to say about the product. The Argon Ocelote World is an excellent gaming mouse, listed at a competitive price that matches its feature set. It uses a laser which may not be to everyone's taste, but for an average ability gamer like myself, it performed just as well as any optical equipped sensor I have used.
I was not quite such a big fan of the Ocelote World mouse mat, though not because I do not like the cold feeling every time I rest my forearm on my desk. I like the padding of a cloth mat and that they are always at room temperature. On a performance level, it was perfectly fine.
All in all, the new Ozone Ocelote World gaming mouse and mat are two well priced, well made peripherals that will serve any gamer faithfully. If you are a fan of a more comfortable mouse mat however, there are probably better alternatives out there.
The Ozone Argon Ocelote World mouse is available for £42 at Lambda-Tek. The Ocelote World mouse mat is not available yet, but goes on sale on the 27th April at various retailers for 30 euros, or around £22.
KitGuru Says: Ozone is on to a winner with its new Ocelote World peripherals, though the mat material may not be to everyone's tastes
Ozone Argone Ocelote gaming mouse
Pros
Accurate and highly sensitive thanks to ADNS 9800 laser sensor.
Smooth movement across multiple surface types.
Grippy and comfortable during even intense action.
Solid build quality and fast switches.
Simple but effective lighting.
Optional weights.
Affordable.
Cons
A few missing back end customisation features.
Some may prefer optical gaming sensors.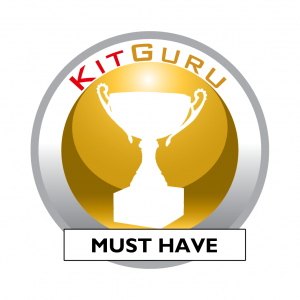 Ozone Ocelote World mouse mat
Pros
Very smooth surface.
A good size for most gamers.
Compliments the Ocelote World mouse well.
Has fantastic grip.
Cons
Cold to the touch. All the time.
Not big enough for low DPI gamers.
Shows up finger prints and other marks easily.
Not cheap.