Netgear's router software is branded Genie, and utilises a fairly simple white and black appearance.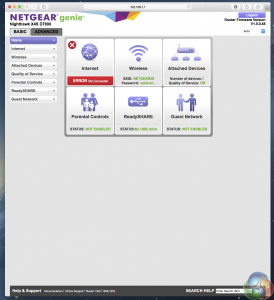 On the home page is the typical system of widgets, showing at-a-glance status of your network, with wireless settings, attached devices and internet status.

The Advanced page gives more detailed router information.
The most useful thing about the setup wizard is for choosing presets for the DSL connection, based on your country and ISP. You can do this manually on the internet page, or in the setup menu under Advanced.
The ReadyShare page offers some decent options for sharing USB media, with a number of protocols supported, including FTP and HTTP shares along with standard PC or Mac file sharing.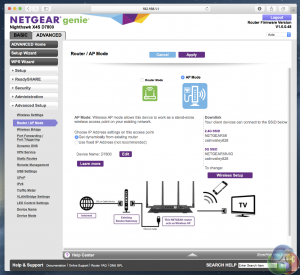 You can switch between router and access point mode.
One of our bugbears during testing was the difficulty in setting up a wireless bridge (as explained later). You have to manually enter the name of the SSID you want to connect to, without drop-down boxes to select from. It's not very polished.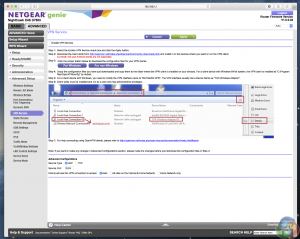 There's also a VPN option.
Generally, there are plenty of features here. We haven't showed some features, such the usual QOS, Parental Controls and so on.