If there is one thing we can agree on, it's that in the latest trailer release for the upcoming Rollercoaster Tycoon World (RCTW), the graphics were not impressive. If anything, they were a worrying potential indicator for the effort that went into making the game, so the publisher Atari is now hoping to explain it all away and placate fears with an announcement of a graphical upgrade.
"We have heard you and we concur; the trailer did not show the final game and the game everyone should expect from the RCT franchise," reads the Atari blog post from late last week. It goes on to explain that the game is currently in the pre-alpha stage and that features and graphical fidelity will improve before the game is released.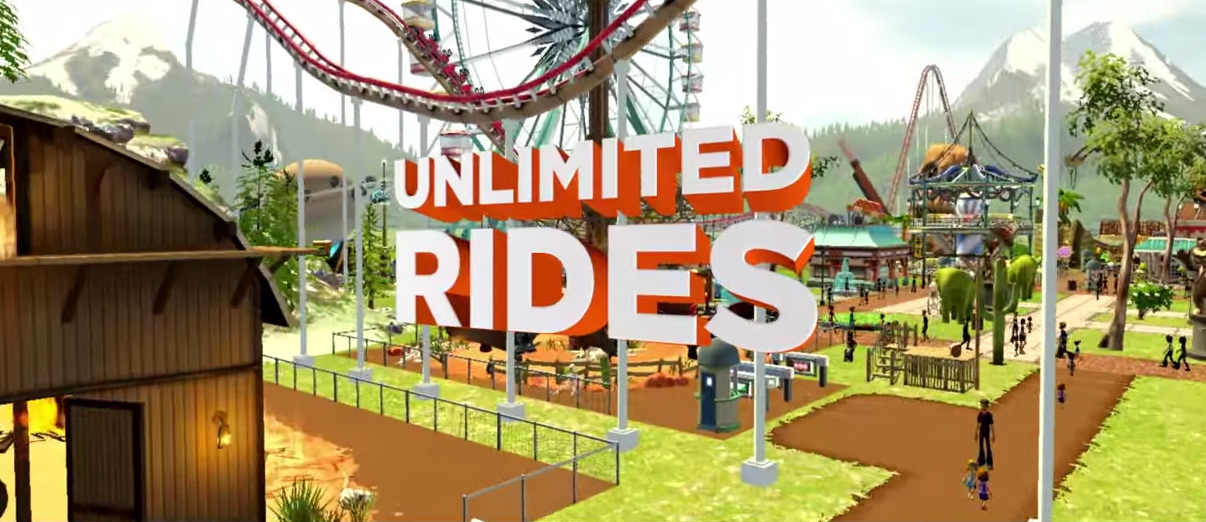 The lack of shadows in the original trailer were the most obvious
To address some of the concerns too, Atari has said that developer Area 52 will be updating the version of Unity that the game is built in, from four to five. Although there are performance benefits to such a move, the important part that Atari is focusing on is that it will improve graphical fidelity. This will come with "shadow improvements," as well as tweaks to lighting and better environmental details, according to the publisher.
Other graphical updates that RCTW will have includes a more "realistic" art style, that will make the rides "feel like they can be found in real life." This suggests a much bigger overhaul than a few tweaks to the aesthetics of the game, as giving it a whole new visual style would be quite a task.
Indeed, the release date may now have been pushed, as Atari confirmed that the game would not be released until it knows that it's ready.
Discuss on our Facebook page, HERE.
KitGuru Says: It will be interesting to see what the next trailer for the game looks like and whether things have improved enough to impress fans of the RCT series.