With MMO character creators, the most you can usually expect when it comes to customisation are a few options for different beards, perhaps a handful of idle animations and a choice of weapon. However there are some that can be held up as shining examples of avatar generation  and Korean MMO Black Desert is one of those games.
In the latest trailer from developer Pearl Abyss, it shows the character creator tool in action and the combination of extremely detailed character models and the in-depth customisation of it all is very impressive, blowing away any other MMO to date.
[yframe url='http://www.youtube.com/watch?v=4TP4L1vHfpk']
It starts off simply enough with a few basic hair styles, which is where most MMOs would leave it, but in Black Desert you can customise how it sits when not moving, the colours in it – even fade from one to another if you like. Following on from that we see in-depth facial shape changes, with over 30 little segments of the face that can be adjusted in all manner of ways.
And that's just getting started.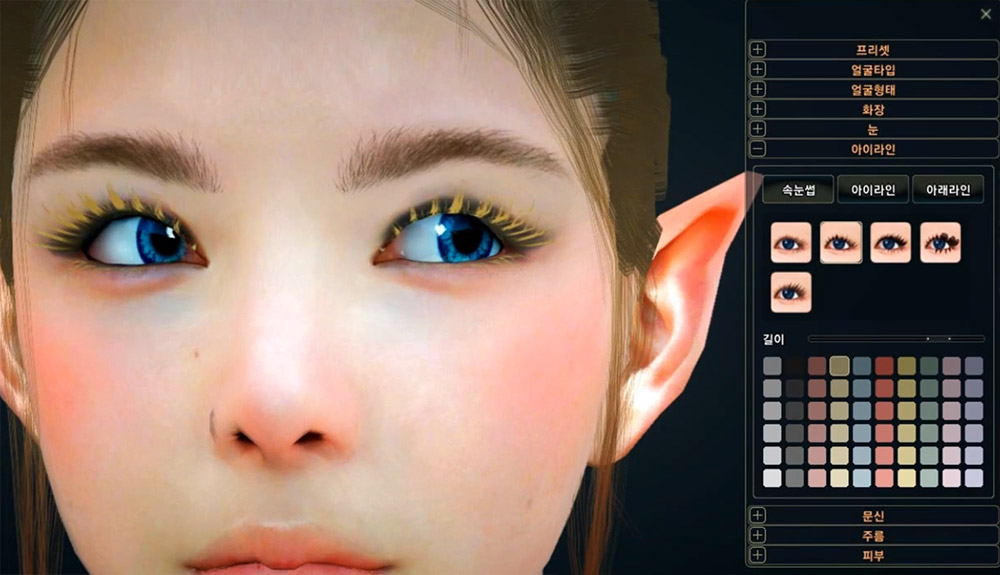 Yellow eyelashes? A bit spaced out? You got it. 
This game not only beats out any MMO ever with its detailed customisation, but it beats out any wrestler creator tool too, and that's a real endorsement.
Black Desert has been in development since 2010 and uses a custom engine specifically created to offer this level of detail, whilst also handling mass player battles and a seamless – no loading bars – world. It's set for release sometime this year, though an English translation is likely to be several years down the line.
KitGuru Says: Chances are it'll be a grind-fest too, but it will be interesting to see what real player battles look like and whether the varied characters actually remain looking so once you slap a load of armour on them. It would almost seem wasteful to give characters in this game helmets.