With the first generation of Pokemon fans well out of the original targeted age group for the series, it's not surprising that Nintendo and Game Freak would want to try and draw them back by harkening back to the past, instead of just pushing forward into the future. It's also become a bit of a trend for the developers to go over well trodden ground and update its classics. Still, that didn't stop fans of the pocket-monster-battling world from getting delirious with the news that remakes of Pokemon Ruby and Sapphire were in the works and now we have the first in-game footage.
[yframe url='http://www.youtube.com/watch?v=00DyEDmQ83s']
First released for the Game Boy Advance back in 2002 (2003 for Western audiences), Pokemon Ruby and Sapphire have long been considered two of the better entries in the series, having much developed features over the earliest versions but not yet being swamped by the monstrous numbers of Pokemon which appear in later games. Now, with Omega Ruby and Sapphire, they're being updated with fancy new graphics and potentially some added features, with the new footage perhaps suggesting Mega versions of the game's most powerful pokemon.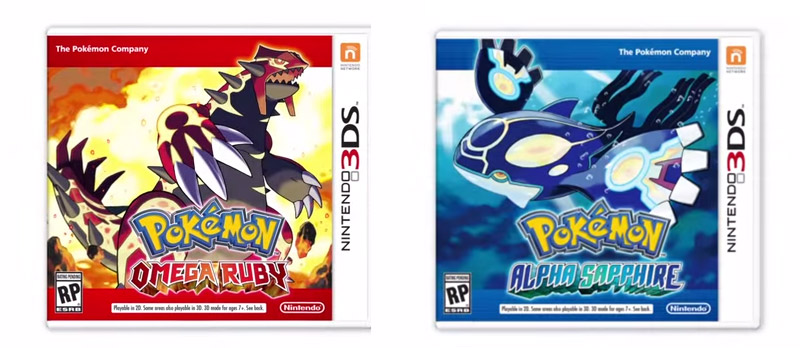 The box art is looking pretty great too
The only other information we have at the moment, is that both games will be launching this November, worldwide. Nintendo/Game Freak has also hinted at a potentially expanded world, as the original teaser trailer flashed up the words "explore a dramatic new world." This could be referencing the original Hoenn having been created in a more "dramatic" fashion, but we'll have to wait and see.
Discuss on our Facebook page, HERE.
KitGuru Says: I must admit I have more of a soft spot for the original trio of titles and the Silver/Gold/Crystal follow ups, but still very much enjoyed Ruby back in the day. Which were your favourite entries in the Pokemon series?